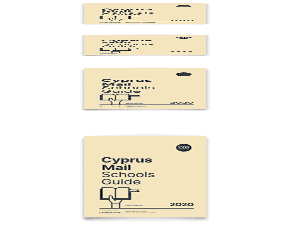 The head of small shopkeeper's union POVEK Stefanos Koursaris urged on Monday the police and the labour ministry to report all those general shops which open on the religious holiday of August 15.
Part of a long-running dispute over opening hours each time there is a public holiday, POVEK has crossed swards with the supermarkets association after the latter announced that contrary to the government announcement urging all general shops to remain closed on August 15, its members would act according to "free will".
The labour ministry had announced that all general stores ought to remain closed on the religious holiday of August 15, while specialty stores may remain open on this date, but employees must be paid double time. August 15 marks the assumption of Mary.
Speaking to state broadcaster CyBC, the head of the supermarkets association Andreas Hadjiadamou said that there was no law obliging their members to close their shops on that date.
"We will do like we did last year, when all shops were open," Hadjiadamou said. He added that the association's members will regulate their shop hours according to what they deem best for their business.
"Last year as well, it (August 15) was not a holiday. Shops were open, let alone this year that there is not legal framework," he said.
Some shop owners, he said, choose to remain closed, but others, whose shops are in areas where large crowds are expected, will remain open.
He added that state authorities are affected by the "mindset of POVEK".
All those employees that will be asked to work on that day, he said, will receive the "advantages and benefits" provided by the legislation.
But Koursaris insists that all those shops that will open on August 15 will simply be breaking the law.
"The (labour ministry) announcement is clear… Malls and supermarkets should remain closed," he said.
He added that the supermarkets association, by announcing that there are no shop holidays, is urging its members to break the law.
A supreme court ruling earlier in the year that the 2006 law on shop hours law was unconstitutional led to confusion as to when shops should remain closed on Sundays.
Following a number of court rulings and disagreements between the government and opposition parties, as to whether the legislative body had the right to decide on issues like shop hours, the old law from 2006 regulating shops' working hours was triggered, which did not allow them to work on Sundays.
But in the ruling of an appeal filed by C.A. Papaellinas Ltd against a fine imposed by the government for opening its Alpha Mega supermarket on a Sunday, the Nicosia district court said the 2006 law was unconstitutional, thus leaving the issue unregulated.
Even though the law on shop hours has been abolished, Koursaris said, that is not the case with the law regulating shop hours on holidays. "Holidays are obligatory," he said.
"We call on the police and the labour relations department to have officers report on August 15 those breaking the law," Koursaris said.