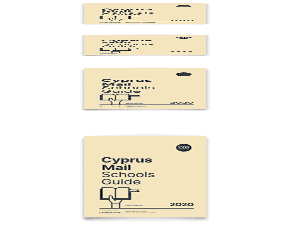 The last two CyprusComicCons saw countless Daenerys Targaryens, Jack Skellingtons and Jokers saunter, creep or bound through its doors as Cyprus embraced its inner geekiness and proved – as all good ComicCons do – that imitation is the highest form of flattery.
This celebration convention of anything related to the ninth-art encourages participants to dress up as any character from sci-fi and fantasy, anime and manga, video games, TV shows and movies – it's not limited to just superheroes.
Last year saw 8,000 come to explore CyprusComicon's (CCC) alternative world. And that was when the event lasted a day. This year the organisers are so confident that geek as cool has well and truly taken off that CCC will last two days.
Two days of cosplaying will see many participants don the mantle of their favourite superhero, cultural icon or TV character just for fun, while others aim far higher. They have their eyes on securing the tough first prize in the competition. The cosplay (costume play acting) competition is usually the highlight of the event and to enter, the cosplayer must handcraft at least part of their costume. Participants take it very, very seriously. A lot is at stake, particularly this year, as the winner will go on to compete at Europe's biggest ComiCon in October, the MCM London ComicCon. The winner of last year's London competition received so many requests to attend events and festivals that he started his own company making even more of his costumes and went on to feature in a reality show.
Of course, CCC will be much more than just Cyprus' biggest fancy dress party. The many other events include: a film festival, game competitions (online and table top), workshops, artists of various genres exhibiting their works, a bazaar where fans can buy and sell pre-owned comics and memorabilia, live bands and DJs from Cyprus and abroad, and a PopGen Asia section to name a few. A live stream will capture all the happenings on the CCC's YouTube channel.
To top it off, there'll be a range of special guests. Game of Thrones actor Julian Glover (Grand Maester Pycelle) will make an appearance as will various artists such as Stephen B Scott who has worked with director Christopher Nolan and illustrated for Marvel and DC Comics. YouTube stars 2J and Axel will also be there and British pop culture DJ Shirobon will perform at the after party.
CCC is not just a multi-coloured, wacky, gory spectacle of cosplayers says CCC organiser Tony Michaels.
"There's going to be something for everyone, be they gamers, coders, hackers, cosplayers, illustrators, movie-buffs or even, merely, a fan of geek culture…"
Cyprus Comic Con 2016
A conference all to do with comic books and their heroes. September 3-4. Filoxenia Conference Centre, Nicosia. Saturday: 10am-7pm and Sunday: 10am-8pm. €5/3. Tel: 99-570250