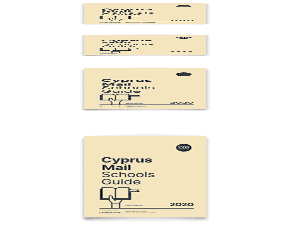 THE Day of the Three Hierarchs and Archbishop Chryostomos's name day will remain school holidays, Education Minister Costas Kadis said on Wednesday.
Kadis, who was at the House Education Committee that debated the new regulations for secondary schools, said that the discussion on the matter was concluded and that they are expected to be tabled to parliament at the beginning of the new year. Upon approval of the House, the new rules will be implemented as of the next school year.
The new regulations for secondary schools is an important reform of the educational system, Kadis said, as they contribute to a great extent to the streamlining of day to day school operations.
The most important change concerns student evaluation, Kadis said, as midterm exams will be introduced in the first semester, so that students can receive feedback on their performance and that they can work on their weaknesses.
As regards weak students who fail summer exams and who need to take make up exams in September, Kadis said that these exams will take place at the end of June, while students will prepare for the examination by their school teachers.
The new rules also regulate the issues of youth delinquency and school grades, he said.
Some of the changes, Kadis said, will be implemented in 2018 "to give time for proper preparation of those involved".
As regards school holidays, Kadis said that the final decision concerning the Day of the Three Hierarchs and the name day of the archbishop, will continue to be school holidays.
The House education committee had pushed for the abolition of the Three Hierarchs school holiday, also celebrated as the day of Greek letters every year on January 30, but found strong resistance from teachers.
Kadis also slammed primary education teachers' union Poed, for insisting on carrying out strike measures over staffing disagreements.
Public kindergartens in Larnaca district opened an hour later on Wednesday as Poed resumed strike measures after a dialogue with the education ministry reached a deadlock. The remaining work stoppage – of the five announced – will take place in Paphos and Nicosia on December 7 between 7.30am and 8.30am. Work stoppages already took place in Limassol and Famagusta earlier in the month.
Kadis said that teachers are upsetting the schedules of schools and parents over minor union demands. He added that he is ready to resume the dialogue from where it was left off as long as Poed stops the strike measures.