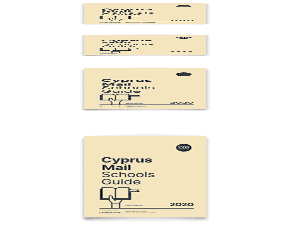 THE University of Cyprus and Imperial College London are joining forces to build a €40m centre of excellence for research and innovation, starting in March 2017, with a focus on improving the local power system and the water, transportation and communication networks.
The centre, the first of its kind in Cyprus, is partly funded by the EU under the Horizon 2020 programme, and will evolve from the Kios research centre at the University of Cyprus.
"The EU will contribute €15m," coordinator of the project Marios Polycarpou said on Wednesday, "the government of Cyprus a further €15, and the University of Cyprus €5m. There are agreements with industry, the electricity authority, Cyta and the water development department and others who support us and will benefit from our advice, so there is more than €40m available over a period of 10 to 15 years."
"We also want to encourage people from Cyprus and the region to do advanced work in this country. There are people who have left and have excellent jobs elsewhere and we want some of them to come back," Polycarpou explained, "we hope that new companies will create new jobs in high technology."
The Kios research centre will be expanded for the purpose and exchange programmes have been planned, both of faculty and students. Polycarpou said he expects that PhD students from the UK will spend six months or a year in Cyprus for joint research, not only those from the engineering department but also from the business school. Lecturers from the Imperial College may also teach for a semester in Cyprus or take part in research at the centre. Cypriots will also spend time in the UK as part of the exchange of ideas and knowledge.
The Kios research team is comprised of faculty and researchers from the department of electrical and computing engineering. A number of other departments of the university also collaborate in the project.