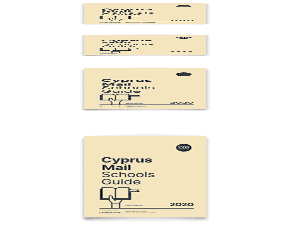 Deputy minister to the President Constantinos Petrides said that the council of ministers approved on Friday a draft bill to set up an under-secretariat for "growth and competitiveness", after studying practices abroad, which will be vested with the President's authority to "impose policies" on other ministries.
"It is the government's position that Cyprus cannot remain trapped in the outdated structures of 1960" and needs to take examples from other countries, Petrides told reporters in Nicosia on Friday according to a statement emailed by the Press and Information Office. "Besides, Cyprus is the only European Union country which does not have such an institution".
Petrides said that there are responsibilities which Cyprus's current governance framework does not address, such as a having a political official in charge of matters related to competitiveness, bureaucracy and electronic governance.
"There is a dispersion of agencies, lack of coordination, and high cost for the state apparatus just because things are not tidied up the way they should be".
This is the third under-secretariat that the cabinet decided to set up. The bills for the establishment of under-secretariats for tourism and shipping are pending at parliament.
The deputy minister who oversees the government's reform effort said that the under-secretariat will be a "small, flexible body" which will also comprise the Cyprus Investment Promotion Agency (CIPA). He added that the proposed under-secretariat will have the primary responsibility of drafting a new model to support enterprises and improve the business environment and so Cyprus's competitiveness which "we unfortunately allowed over the past years to slip, which is reflected in all international competitiveness indicators".
"I believe that with a 20-person plus CIPA, (the under-sectretariat) can function comfortably," he said in a message exchange with the Cyprus Business Mail on Twitter. "We don't want yet another structural monster (and) its model will be the administrative reform unit but with a better-defined role" that will include a "legally enshrined" cooperation with the President of the Republic in order to have the authority "to impose policies," he added. "It will also have the disruptor's role, for those who know about contemporary structures".
CIPA, the government-sponsored organisation tasked with attracting foreign investment to the island employs a total of 10 persons.
In response to a reporter question Petrides said that it would make no sense to place the under-secretariat under the ministry of finance. "It will directly answer to the President of the Republic and the under-secretary of growth will be the deputy minister to the President on economy matters" he said. "The reason is that there are several horizontal responsibilities, there is need for coordination but occasionally the need to impose policies to other ministries with the President's blessing."