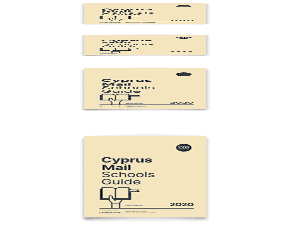 French President Francois Hollande on Tuesday named Interior Minister Bernard Cazeneuve to head his Socialist government until a new president is elected next May.
The shake-up was prompted by the resignation as prime minister of Manuel Valls, who announced on Monday that he would seek to run for president next year. Hollande himself announced last week that he would not seek a second term.
Cazeneuve will essentially be a caretaker prime minister ahead of the election, in which the far-right National Front party hopes to cause an upset similar to this year's anti-establishment votes in Britain, the United States and Italy.
"The world has changed drastically in a matter of months … with what happened in the United States, Brexit and what has just happened in Italy," Jean-Marie Le Guen, minister for parliamentary affairs and an ally of Valls, told RTL radio.
"The extreme right is on the threshold of power. The right is more brutal than anything we've ever seen."
Italian voters rejected in a referendum at the weekend constitutional reforms proposed by Prime Minister Matteo Renzi, forcing him to step down and raising fears that the eurozone's third biggest economy faces a period of political instability.
Valls, 54, formally resigned in a meeting with Hollande at the Elysee Palace on Tuesday.
As interior minister since April 2014, Cazeneuve, 53, has had to deal with a spate of deadly militant Islamist attacks that have killed more than 230 people since January 2015 and overseen a period of emergency rule imposed in their wake.
He was previously Europe minister and budget minister.
A lawyer by training, Cazeneuve is nicknamed 'the Cardinal' by his own staff and by detractors on account of a cool and sometimes frosty manner.
Polls so far suggest the Left faces humiliation in next year's presidential election after five years in power. Hollande himself is more unpopular than any French president in over half a century.
Pollsters have for months predicted that the presidential battle in the second-biggest euro zone member will boil down to a duel between conservative candidate Francois Fillon and Marine Le Pen, head of the anti-immigrant National Front.
Le Pen hopes to capitalise on a mood that has seen voters reject political elites to back Britain's exit from the European Union and elect Donald Trump as US president, though polls suggest she would lose a run-off against Fillon.
The election takes place in two rounds next April and May. Valls will first have to win his party's ticket by winning a primary in January, where he faces a tough contest against more traditional leftists.
An Ifop-Fiducial opinion poll published on Tuesday as the new prime minister was named echoed previous ones that suggested no candidate from the Socialist party would make it to the runoff of the presidential election on May 7.
The poll had Valls scoring only 10 percent in the April 23 opening round and, like other polls, had Fillon going into a second-round duel against Le Pen that he would win.
Hollande's office said that Cazeneuve would be replaced as interior minister by Bruno Le Roux, who until now was head of the Socialist Party group in the lower house of parliament.