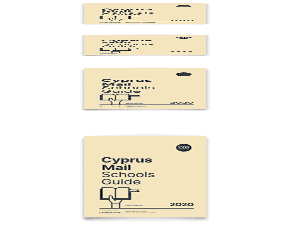 In October, the Kafeney Houseband came together after a year's absence from the music scene, and now they are returning to a musical fusion of sounds at the Technopolis 20 Cultural Centre in Paphos tomorrow night.
The musicians that make up the band are Alkis Agathokleous (Ney), Ermis Michail (Guitar), Andreas Rodosthenous (Bass) and Giorgos Koulas (Drums).
Agathokleous, from Limassol, studied jazz guitar and graduated from New School University of New York. He worked as a guitarist with several bands in the US, England and Greece. Never showing signs of slowing down, the musician currently performs and records with several bands in Cyprus and abroad.
Michail started playing the guitar at 14 and studied at the Rotterdam Conservatory. In 2012 he won first prize at the Nicolas Economou Foundation Scholarship Competition and this year he released his debut album with his original compositions under the name Minor Change.
Rodosthenous started playing the electric bass at 16. He has had lessons with famous Greek bass player Yiotis Kiourtsoglou and has recorded two CDs with guitar player Christoforos Krokidis. In 2003 he took the audition for Rotterdam's Conservatory and was the only one in his year to pass the exam. The next year he formed a band and started to play in many theatres and jazz clubs in the Netherlands. He has also played in a number of other bands in Europe.
Koulas – drummer, percussionist, performer and musical creator – has been actively playing and creating music for the last 30 years in Cyprus and abroad. He has performed with a large number of artists and the places where he has performed include Greece, Turkey, Lebanon, Sweden, Belgium, Luxembourg, Holland, Italy, Croatia, Serbia, Czech Republic, Spain and Boston.
Together, the four musicians are known for performing ethnic and jazz music from past and present.
Kafeney Houseband
Live performance by the band. December 9. Technopolis 20 Cultural Centre, Paphos. 8.30pm. €10. Tel: 70-002420