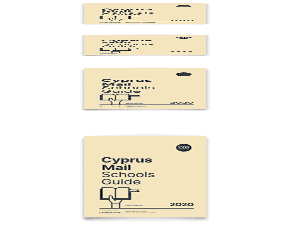 Islamic State militants are using turmoil sown by Russian President Vladimir Putin's bombing in Syria to plot attacks against the United Kingdom and her allies, Britain's foreign intelligence chief said on Thursday.
In his first major public speech since winning the top job at the Secret Intelligence Service in 2014, MI6 chief Alex Younger said Russia and Bashar al-Assad were hindering the defeat of militants by attempting to make a "desert" out of Syria.
"As I speak, the highly organised external attack planning structures within Daesh (IS), even as they face military threat, are plotting ways to project violence against the UK and our allies without ever having to leave Syria," Younger said at MI6's Vauxhall Cross headquarters in central London.
Younger cast Putin's intervention on the side of President Assad as a crude tactical ploy that aligned Russia with the minority Alawites whose members are viewed with suspicion among the majority Sunnis.
"In defining as a terrorist anyone who opposes a brutal government, they alienate precisely that group that has to be on side if the extremists are to be defeated," he said. "Russia and the Syrian regime seek to make a desert and call it peace."
Syria's civil war, which began in 2011, has become a theatre for competing global powers, with Russia and Iran supporting Assad, and the United States, Gulf Arab and European powers such as Britain backing rebels who want to depose him.
A career spy who joined MI6 as the Soviet Union was crumbling, Younger said civil war in Syria was a major threat to the United Kingdom which he said was facing an unprecedented threat from terrorism including 12 foiled plots since June 2013.
BREXIT, TRUMP, BOND
Younger said he had been repeatedly asked about the future of intelligence cooperation with the United States and EU powers since the Brexit vote and Donald Trump's victory in the U.S. presidential election.
"My answer is that I will aim for, and expect, continuity," Younger said. "The need for the deepest cooperation can only grow. And I am determined that MI6 remains a ready and highly effective partner."
Younger, one of the West's most powerful spies, said Britain faced "hybrid warfare" from unidentified hostile states through cyber-attacks, propaganda and the subversion of the democratic process.
By inviting selected journalists to MI6's green and cream Vauxhall Cross headquarters for the first public speech by a serving Chief, or "C", Younger sought to cast one of the most secretive organisations on the planet as a diverse and dynamic spy service which was hiring the best.
He said the experience of the 2003 US-led invasion of Iraq, when flawed intelligence was used as a justification for war, had shown that spies needed to speak truth to power and to challenge assumptions.
"If we are doing our job, the facts we reveal to government and the choices they present will be uncomfortable," he said.
MI6, depicted by novelists as the employer of some of the most memorable fictional spies from John le Carré's George Smiley to Ian Fleming's James Bond, operates overseas and is tasked with defending Britain and its interests.
"I am conflicted about Bond. He has created a powerful brand for MI6 – as C, the real life version of M – there are few people who will not come to lunch if I invite them," Younger said.
But Younger had some bad news for those aspiring to be the maverick, hard-drinking, womanising James Bond of Fleming's novels: "Were Mr. Bond to apply to join MI6 now, he would have to change his ways."