This is one of a series of articles from our new feature 'Background briefing: The Divided Island'. It is a comprehensive interactive information guide on the Cyprus problem which we are publishing at this critical moment in the settlement negotiations. There is a menu bar to the full package to the right of this article. Just click on any of the items.
General George Grivas: 1898 – 1974
EOKA A and EOKA B leader: 1955 – 1974
General George Grivas, who in the 1950s worked with Archbishop Makarios to establish Eoka and launch its armed struggle against the British colonial rulers, never gave up on the national objective of enosis – uniting Cyprus with Greece.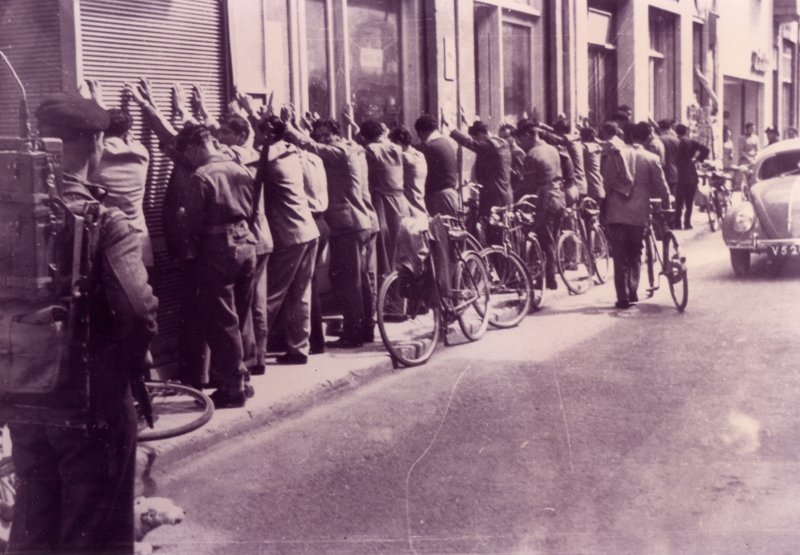 He led the Eoka struggle from 1955 to 1959, during which time the British put a £10,000 price on his head. He believed Makarios' renouncing of enosis and acceptance of independence in '59 was a betrayal of the cause he had fought for. He refused to acknowledge the treaties and Makarios ordered his return to Greece in 1959 where he was received as a hero, promoted to the rank of
general and given a life pension on full pay.
After an unsuccessful attempt to enter politics in Greece, he returned to Cyprus in June 1964, after the outbreak of the intercommunal fighting. The Greek government had asked him to take command of the Greek forces which had been steadily building up on the island. Soon after his return, he gave assurances to the UN political representative that the Cypriot government would take no military action against Turkish Cypriots except in cases of extreme provocation. But at the same time he made it clear that politically he was still committed to enosis. "Our main aim is enosis," he said, promising that "it will not be very long before it is achieved."
Grivas was recalled from Cyprus in November 1967 after a number of bloody incidents on the island had brought Greece and Turkey to the verge of war with Turkey openly threatening to invade. To facilitate a settlement, the military junta, which had taken control of Greece in April of that year, withdrew both Grivas and the troops under his command. The tension in Cyprus and threat of a Turkish invasion abated.
Most men of Grivas' position and age – he was now 70 – would have retired, but the old soldier was convinced that enosis remained a mission he had to fulfil. In late 1971, aged 74, he was back in Cyprus. In October of that year, foreign correspondents in Nicosia received leaflets circulated in
Grivas' name calling on Greek Cypriots to renew the enosis struggle. The Greek government distanced itself from the general, saying he was retired, no longer belonged to Greek army and was free to go abroad if he wished.
In Cyprus Grivas set up Eoka B which used violence against the state in order to force Makarios to renounce Cyprus' independence and adopt the line of 'self-determination – union with Greece'.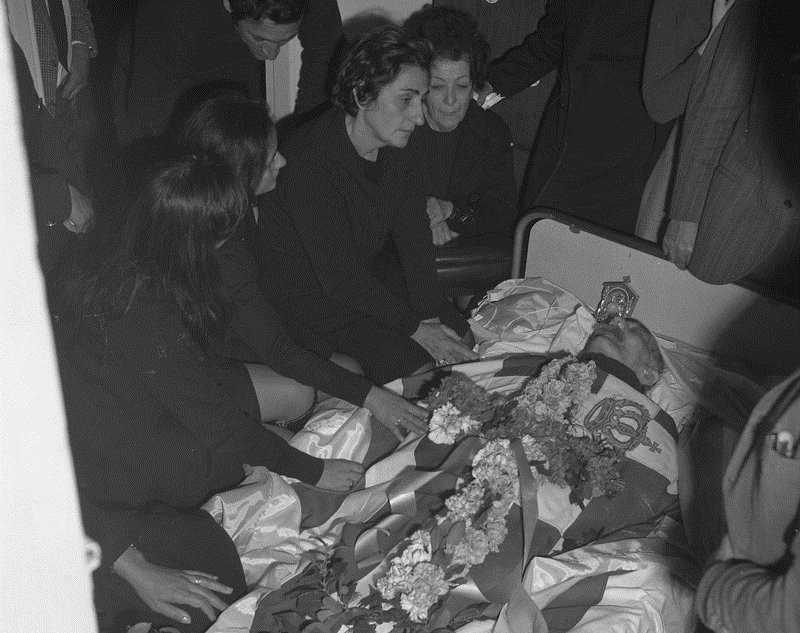 There was a new cycle of violence – this time Greek Cypriots fighting and killing each other – the Eoka B attacks being directed by Grivas from his Limassol hideout. It was here, as a fugitive, that he died of a heart attack in January 1974, his struggle for enosis unfulfilled.
Born in Trikomo in 1898, Grivas went to military school in Greece in 1916 and graduated with the rank of second-lieutenant in 1919. He fought in Greece's disastrous Asia Minor campaign in 1922 and on the Albanian front 1940 during World War II. During the German occupation of Greece he led a far-right guerrilla organisation. In 1946 he retired from the Greek army on his own request with the rank of colonel. As leader of Eoka he adopted the nom de guerre Digenis Akritas.