The post office said on Wednesday that mail stolen by a worker over an 18-month period until October last year was now being delivered after police gave the go-ahead.
"We started sending the mail to recipients on Monday following permission being granted by the police," superintendent Paris Vouniotis told the Cyprus Mail.
"We invite the public to call us if they have yet to receive something they may have been expecting since the middle of 2015."
Vouniotis said that some of the several thousand pieces of mail, including photographs, personal documents and cheques had been taken out of their envelopes resulting in the postal services not knowing who they were addressed to.
Members of the public are urged to call 22805745 or 22805761 with any queries they may have concerning undelivered mail.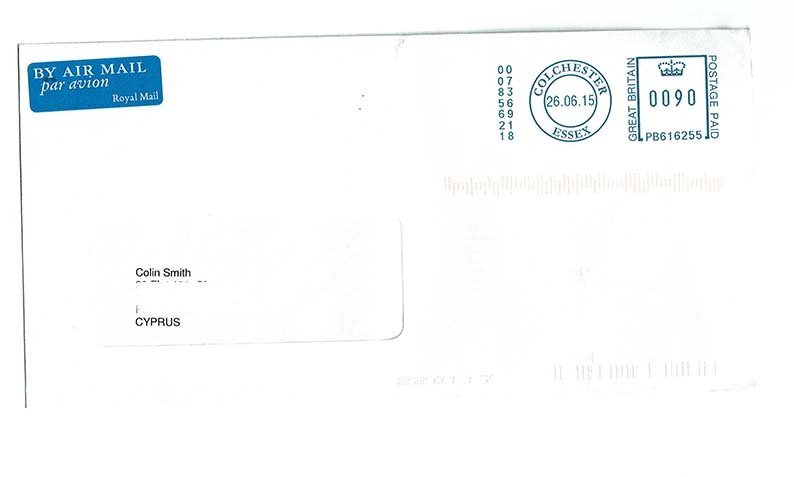 Author Colin Smith was among those who finally received mail on Monday when a letter from his publisher in the UK was finally delivered 18 months late. The postmark was dated June 26, 2015. Nicosa-based Smith described the delivery event as "some kind of record".
The trial of the 37-year-old male postal office worker believed responsible for stealing the more than 200 mail sacks with undelivered letters and small packages, will begin on April 3, Larnaca court ruled on Wednesday.
The suspect, who was employed at the mail sorting office at the old airport in Larnaca, was investigated for offences including theft, illegal possession of property and abuse of power.
Police apprehended the man, who had been under surveillance following a tip off, after officers located a bag, three mail sacks with undelivered letters and five empty mail sacks during a search of his car.
Police say he admitted stealing the items found in his car from his workplace.
Another 217 mail sacks with undelivered letters and packages were located in his house, along with a number of empty ones.
During his remand hearing, police told Larnaca court that the suspect said stealing was a vice of his and that he knew it was wrong.
Police transported the stolen items, estimated at tens of thousands of letters and several hundred parcels and small packages, to their Larnaca headquarters to be recorded.
The man admitted to stealing mail sacks from his workplace over a one-and-a-half-year period. He told officers that after the first theft went unnoticed he continued stealing.
The suspect told police that sometimes he found money in various currencies, amounting in total to around €1,000. The 37-year-old, who appeared before court without a lawyer, admitted that from that point on he became addicted to stealing the sacks.
The theft concerned mail sacks to and from Cyprus.
The completion of the investigation has allowed the postal service to take measures to cover blind spots as regards the surveillance system and the procedures followed.