Limassol has been a foreign investment magnet for decades, transforming itself into a large city with landmark buildings, high rents and lots of trade, and its success allowed it to survive the recent crisis comparatively unscathed.
Home to a strong shipping sector, forex companies and international banks, Limassol will also be home to the island's first official proposed casino.
"Cyprus' tax incentives, combined with a number of competitive advantages Limassol has, make it a very attractive destination for international business. It is on the coast, cosmopolitan, safe, clean, with friendly local people," the Cyprus International Business Association (Ciba) general secretary Chris Koufaris told the Sunday Mail.
Today, each business sector in Limassol seems to be associated with specific countries. Shipping is dominated by German names, forex is comprised of many Israeli companies and several banks are Middle Eastern or Russian.
In recent years, there has also been a small but growing sector of fund management firms, mainly from Russian and European markets, Koufaris added.
But what is it that brings these investors to Limassol? Although the coast may be pleasing to the eye, it's not enough of a reason to attract foreign investment. It also isn't Cyprus' only city with a beach.
The bigger picture includes Cyprus' legal framework based on UK law that international businesses are already familiar with.
And then there are Cyprus' tax incentives and what was admittedly lax oversight, one business person said on condition of anonymity. And for decades Cyprus' name was closely linked to money-laundering.
However, since the 2013 banking crisis and the arrival of the IMF and EU lenders, oversight and regulations have become far, far tougher.
"There's plenty of forex companies but they pop up one after the other. They keep shutting down as of late because Cysec (Cyprus Securities and Exchange Commission) has started getting tougher," said Koufaris.
"Banks now have a 'know your customer policy' where it's not easy to open a bank account. We're also seeing more action taken such as fines being imposed on banks – FBME for instance," the Limassol chamber of commerce (Evel) said.
"Cyprus' image has improved towards the better. We were just used to the easy way. One of our members was saying if the bank could give him the money he would fare brilliantly but the bank wouldn't give him the loan. Because banks now want proof that things will be brilliant. We're just doing correct procedures now."
But none of that explains why it is Limassol in particular that attracts the business. After all, both Paphos and Larnaca boast coasts of their own yet have nowhere near the same competitive edge.
Evel says a major reason is that the city is just far more cosmopolitan, with a very skilled workforce.
But for Koufaris the recent example of Larnaca's municipality refusing to extend energy giant Total's logistics and hydrocarbons services base there explains it all.
"After that decision, Limassol stepped in and said we are here," he said. Sure enough, Total, Eni and Noble have agreed to use Limassol for their logistics base once the drilling for hydrocarbons off the coast gets underway.
Paphos too offers little competition.
"The one thing that Paphos has and Limassol doesn't is Chinese investors buying property. However, if you actually go to Paphos you'll see that these homes are empty and they're being bought for other purposes – citizenship for instance. In Limassol though, everything is full," said Koufaris.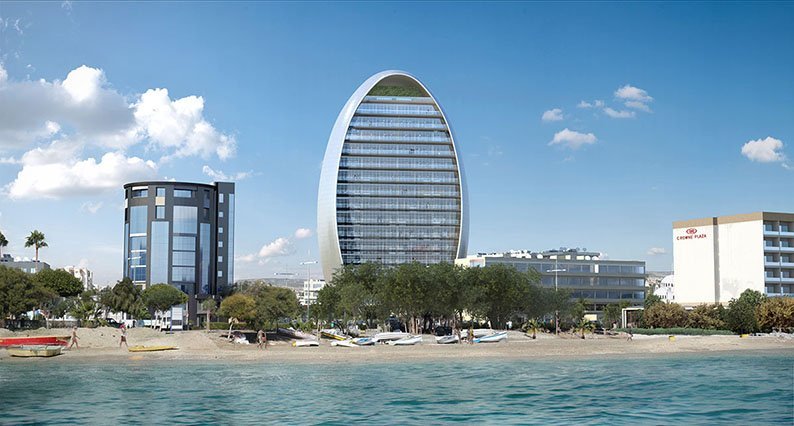 The construction of landmark buildings such as the Oval building, the ONE and, of course, Limassol's marina is evidence of a city going from strength to strength when it comes to attracting international business says Evel.
Limassol's reputation as an international business centre started with the influx of Lebanese nationals fleeing their civil war in the late 1970s and was followed by the Gulf War which saw years of Middle Eastern nationals emigrating to Cyprus. The breakup of Yugoslavia in the 1990s led to many Serbs arriving on the island, quickly followed by the influx of Russians. This is all an obvious statement to Limassol's attraction, Evel told the Sunday Mail.
The 1970s were also when the shipping industry really started in Cyprus with a tax regime at 4.25 per cent, according to Koufaris. After joining the EU the figure went up to 10 per cent to comply with European tax regulations and it was raised again to 12.5 per cent a few years ago.
"This is still a very competitive rate. But back when it was 4.25 per cent you can see why it became so quickly attractive."
Shipping companies can also opt to pay tonnage tax – a more flexible way of taxation based on the tonnage of the ship, rather than corporate tax,
According to Evel, shipping constitutes seven per cent of Cyprus' GDP. "With a solution to the Cyprus problem we expect it to become stronger," as currently ships with a Cypriot flag or even a foreign flag registered to a Cypriot company are banned from calling at Turkish ports.
Another key move towards a more attractive business environment that has also benefited Limassol was an amendment introduced in July 2015 that specified any non domiciled persons who have not been a Cyprus tax resident for more than 17 out of the last 20 years, are exempted from paying the Special Contribution for Defence, comprised of 30 per cent interest income and 17 per cent dividends income, according to Koufaris.
This, in combination with around 50 double tax treaties with countries from around the world "form an attractive package which can be very interesting especially to the financial services sector".
For non EU countries, such as Russia and Israel, working with Cyprus as a base allows them to offer their services of products to the EU with much greater ease.
Corporate tax rate in Cyprus is at 12.5 per cent, compared to Germany at 30 per cent, or Spain at 28 per cent. Some countries like Bulgaria have a cheaper rate at 10 per cent but this is where all other criteria an investor will look at come into play.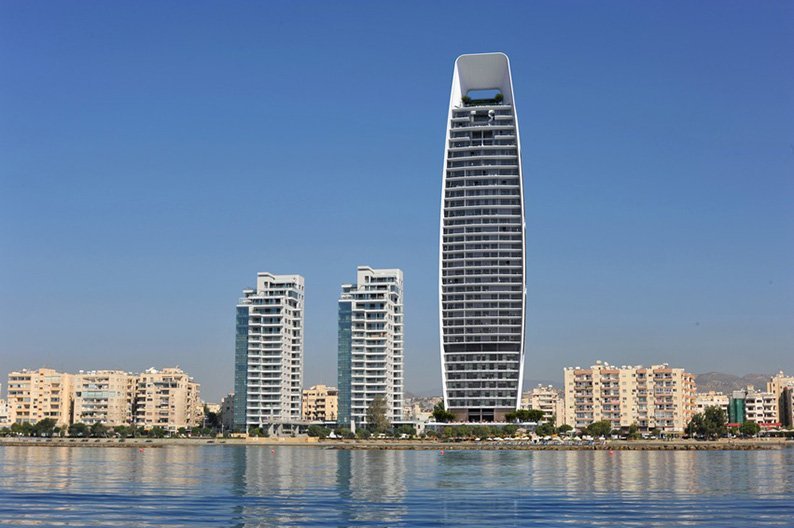 "An investor wants to know there's a history and network of business and very importantly, a skilled workforce. Cyprus has a number of graduates that are qualified to work in financial markets," said Koufaris.
Narrowed down to the city, then Limassol, with its growing business activities, accounting and legal firms ready to offer up their services combined with a beautiful location for people to live in, make this coastal city a prime choice, Evel said.
Asked if Limassol could keep moving forward at the same pace, Koufaris said "I think the city has a good future to look forward to. Apart from the financial sector it will also be offering more medical services, rehabilitation centres. Anyone who will visit Limassol will see new projects on the horizon."
This year, a new oncology clinic is set to open in Limassol and plans are currently being made for a Bank of Cyprus oncology centre in the city. A rehabilitation centre is set to open in Moniatis.
"If and when it becomes a reality, oil and gas exploration will have an immense impact. There will be new opportunities for employment," Koufaris stressed. "Once it kicks off you need a place to service this industry – the regional industry which means Egypt, Israel and Cyprus.
"These guys – Eni, Total, they need to take care of this business from somewhere. Where will they have their support and service centre? Cairo? Tel Aviv? Limassol?
While oil and gas may be surrounded with question marks for now, Limassol's next big thing is the casino, expected to offer 4,000 jobs for its construction and 2,500 operating staff, according to Evel.
That's not all however – there's also the technological park set to operate in Pentakomo, Limassol which will inevitably boost the tech scene. "All of this, makes Limassol a hub of development," Koufaris said.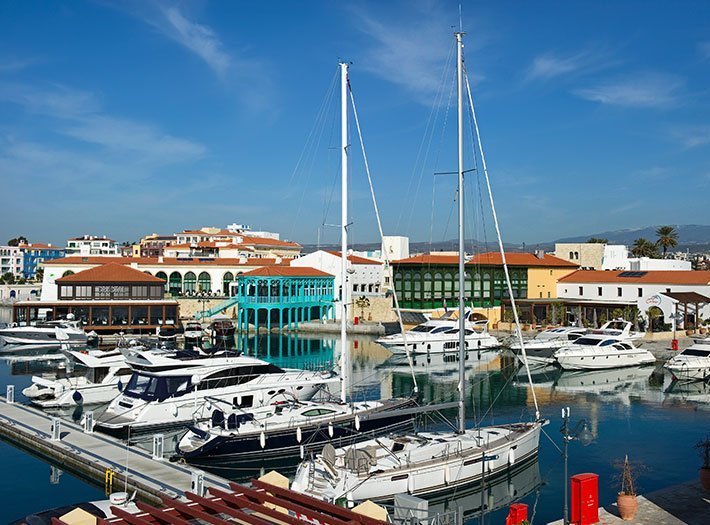 "If we are careful and don't do anything silly and take care of international businesses providing the support we need to, then we are on the right path."