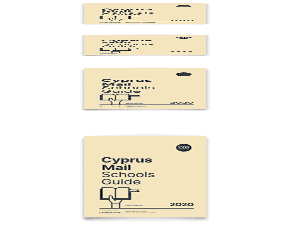 Start-ups are very dynamic and important vehicles for the economy and for entrepreneurs that want to make it in the world of business and adventure. For this reason, the Global Shapers Nicosia Hub is organising a conference under the name Startup Europe Week, Stories of Failure and Perseverance on Thursday at the Bank of Cyprus Cultural Foundation in Nicosia at 5.30pm.
This event is not just taking place in Cyprus, it is considered to be the largest entrepreneurship event in Europe and this year it is taking place between February 6 and 10 in over 40 countries. The aim of this international event is to support and showcase start-ups around Europe.
Global Shapes Nicosia – part of the Global Shapers Community, an initiative of the World Economic Forum – together with the support of the IDEA programme, will bring together four entrepreneurs from Cyprus, Germany and Greece who will each share their stories of failure and perseverance on their way to success.
During the discussion, the audience will also learn about local and EU support programmes for entrepreneurs.
The discussion will be in English and it is a free event, but pre-registration is required on https://www.eventbrite.com/e/startup-europe-week-nicosiaregistration-31413145564.
Startup Europe Week Nicosia
Conference for entrepreneurs. February 9. Bank of Cyprus Cultural Foundation, Nicosia. 5.30pm-8.30pm. Free. Register on https://www.eventbrite.com/e/startup-europe-week-nicosiaregistration-31413145564