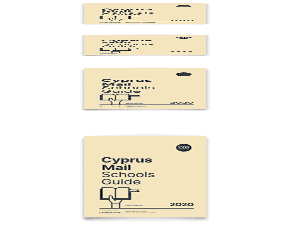 TICKETS have gone on sale for a new Cobalt route which will connect Paphos and Athens from the end of the month, according to the local tourism board.
A meeting is also scheduled to take place on Wednesday between the airline and Paphos officials to discuss flight promotion and possible future expansion with the introduction of further new flights.
The airline is currently based at Larnaca airport and plans to operate long haul flights.
"The Paphos regional board of tourism welcomes today's official launch of ticket sales and the integration of programming of flights to and from Athens," a board official said.
Cobalt has included Paphos in its new flight programme for 2017, initially with a route connecting Athens-Paphos-Athens, with three flights a week (Tuesday, Thursday and Sunday).
The airline will fill the gap left by Ryanair, which announced earlier this year that they would be stopping a similar flight at the end of March in favour of a new route from Paphos to Tel Aviv, which started on March 28.
However, the new Cobalt route will only offer three flights a week, whereas Ryanair operated daily flights, sometimes several times a day.
The new Cobalt flights start on April 30, and tickets are now for sale online.
The airlines' website currently shows flights departing from Paphos to Athens on Sunday, April 30 priced at 39 euros one way, with a flight time of one hour and forty minutes. A return flight a week later is priced at 49 euros, and they are selling fast.
The spokesman said the new flight is a positive development and an important one for Paphos, as it comes at a critical time in the district's economy, and gives further impetus and prospects for Paphos.
Further information: www.cobalt.aero