Authorities are about to decide what to do with a beautifully renovated old building in Nicosia's old city that until recently housed the only existing youth hostel on the island.
The director of the Youth Board, the organisation which used to run the hostel, this week requested a meeting with the municipality, the owner of the building to determine what the future use of the building will be.
The youth hostel closed down in January after a board decision last summer and with it the only possibility for young and old to travel on a shoestring is gone.
A new hostel is not likely to be opened, the youth board confirmed. Even if it did, it would likely be much less attractive than the old and elegant yellow building with its large colonial windows and arches in the garden which has served as the city's hostel since its renovation in 2011.
"It was a cost benefit decision," director of the Youth Board Menelaos Menelaou said. "It is an old building and doesn't have the capacity accommodate a lot of people. The electricity bill is high and we also needed security so it was too expensive. It is cheaper to put them in a nice hotel."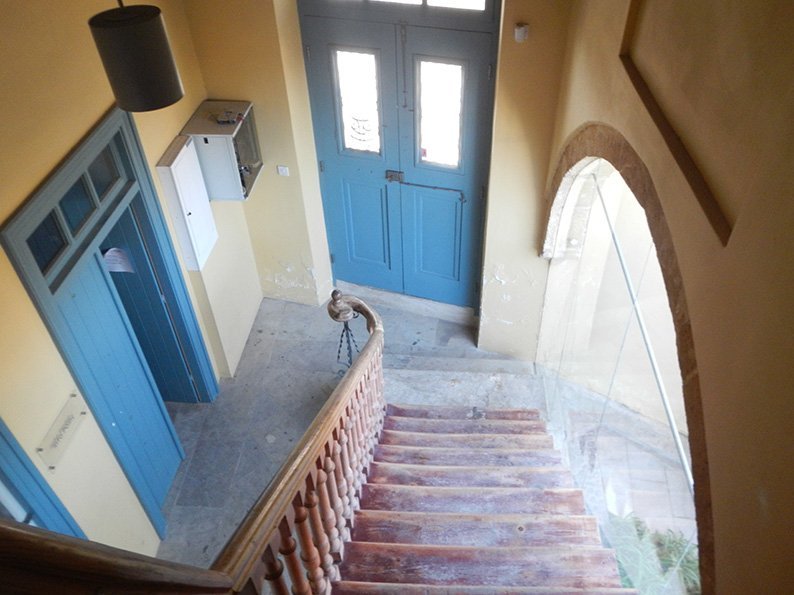 From his point of view certainly, but potential guests might not agree.
Michael Paraskos was surprised when he found out about the closure a few days ago, as he had made a booking for the whole accommodation for six days in April as far back as May 5, 2016.
"We booked the room for a conference for young academics and it was a big success last year in May," he said, "and almost immediately we booked it for 20 people this year."
Paraskos paid €1,200 in advance for all available accommodation on May 18, 2016. The hostel has five bedrooms with four beds each.
"The conference started last Wednesday, but when we checked a few days earlier we found that it had closed down in January," he told the Cyprus Mail.
He had some trouble finding out what happened, even though the website where one can make bookings is still up and running. When he did he asked the Youth Board of Cyprus for a refund.
"Not only did I lose the €1,200, I also had to spend €3,000 on other accommodation. It was very difficult," he added.
The Youth Board made him fill in forms requesting a refund but, according to Paraskos, told him they are not sure if he will get his money back as at the moment they have none to give.
Director Menelaou says it is not a question of if but when. "Of course he will get his money back," he said on Tuesday. "We are a public institution and cannot just hand out cash or cheques though I can understand why he would prefer that. We have to wait for the next budget which will be approved this month."
He also claimed that all people who had made a reservation were notified and all who paid in advance will be reimbursed in full.
However, Paraskos says he was never notified and was forced to pay the extra money for accommodation for which nobody will compensate him.
While he is holding his breath to see if the semi government organisation will pay him back, Paraskos has filed a complaint with the ombudswoman and the auditor-general.