DELAYS to restoration works on a historic building due be used as one of the main venues for Pafos2017 events have caused some to be postponed or relocated.
Ibrahim's Khan should be completed by the contractor on May 4, according to the project's architect Dimitris Loucaides.
"We are waiting for written confirmation from them," he said. The electricity supply has yet to be connected.
A spokeswoman for Pafos2017 said that they are in regular contact with the managers of the project and, until a few days ago, believed that everything would be ready for the first of many cultural events due to take place at the venue this year.
"It is taking longer than anticipated to deliver the venue, and so we have had to move or postpone events due to take place," she confirmed.
The Khan, an ancient roadside inn in the heart of Paphos old town, was on Thursday to be the venue for the showing of the documentary Common Ground, a bicommunal project by Dublin-born artist, Miriam McConnon, which has been postponed to May 17.
"It is better that the event has been postponed if the venue is not presentable for the screening," said McConnon, who graduated from the Cyprus College of Art, Lemba and lives in Paphos. "We have worked for two years on this project and it deserves to be presented well, the Hani was used in the past for bicommunal events, so it is the perfect setting for this presentation," she added.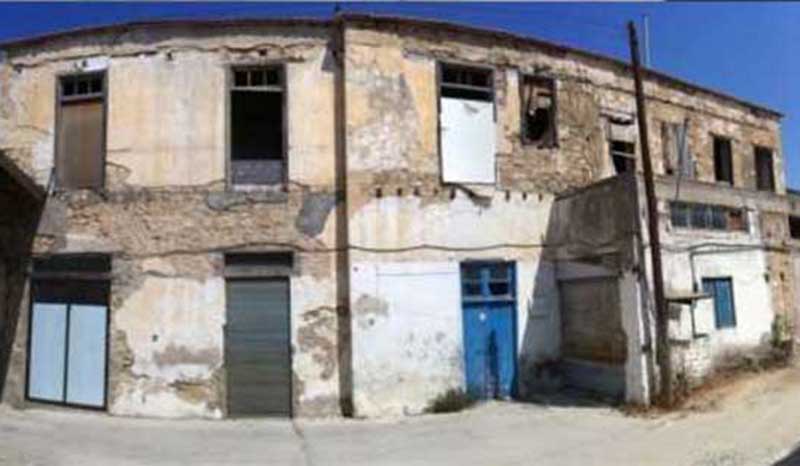 Common Ground chronicles artist McConnon's creation of a visual dialogue between twenty Turkish-Cypriot and twenty Greek-Cypriot children through a series of workshops teaching them about the unique Cypriot art form of cementography – negative relief made in a cement mould.
The technique emerged in Cyprus in the 1960s, but was unknown for years as its creator, Christoforos Savva, died young. His friend Costas Economou revived it and now the Kimonos art centre teaches the technique.
The children produced two public artworks that will be displayed permanently in Kyrenia and Paphos.
"The children swapped drawings and then created their artwork, they don't have any preconceived ideas. They were filmed at the workshops in Paphos and Kyrenia, as were interviews with them, their parents and families before and after," said Mc Connon.
In addition, four jazz concerts scheduled for the Jazz Encounters in Paphos programme and originally scheduled as ticketed events at Ibrahim's Khan will now take place in Kennedy Square on Saturday and Sunday, with free entrance.
Further details are available on the Pafos2017 website, www.pafos2017.eu.
People who have purchased tickets for the jazz concerts should contact Soldouttickets on 70007705 or by email at [email protected] for a refund.