The tiny elementary school of Potamia village is proving to be an environmental leader by operating a recycling paper workshop and transmitting their knowledge from classroom to classroom and from school to school.
The school in the Nicosia district village has a mere 31 students and five teachers, headmistress Rodoula Nicolaou says.
It has been operating the recycling paper workshop for the past three years. The initiative came from teacher Pavlos Rigas, who bought with him the know-how when he was transferred to the school.
The paper-making tools of the trade are a large container, two wooden frames of different size, hot water, colours, pieces of fabric and a clothes hanger to dry the final product.
"We try to recycle paper as much as we can at school," Rigas said.
"Children start from the first grade to learn about recycling because they take part in environmental programmes, it is part of our curriculum and educators are particularly aware about such issues," Nicolaou said.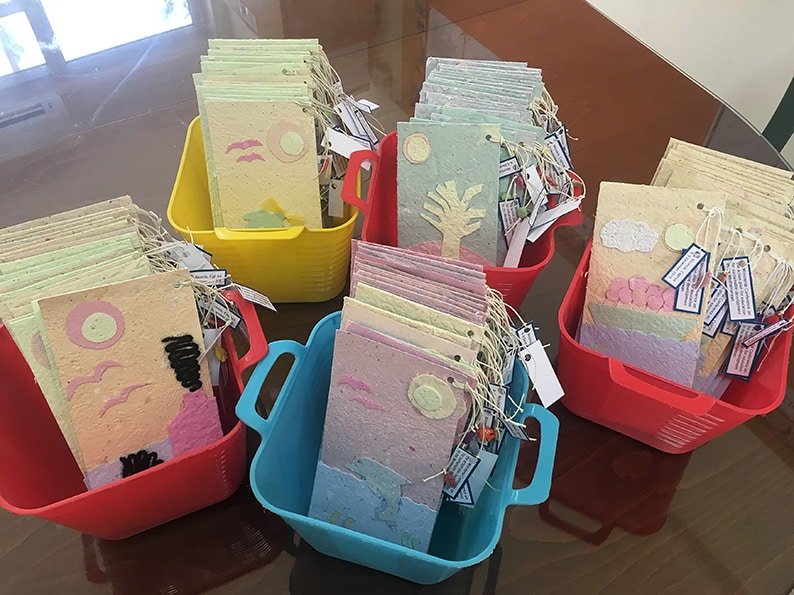 The headmistress said that word about the workshop was spreading and other schools, seven until now, visit to learn the process.
The greatest experience the children have had was when they made cards for the ministerial committee of the Council of Europe which recently visited Cyprus, Rigas said. The students have also taken part in festivals and environmental events.
"It has become part of the school's culture," Nicolaou said.
On the front wall of the school there is a large mosaic of a mother partridge and its offspring made from bottle caps, pieces of broken plates and old buttons. In the middle of the art room hanging from a large branch there are fish made from old cloth and other ornamental crafts.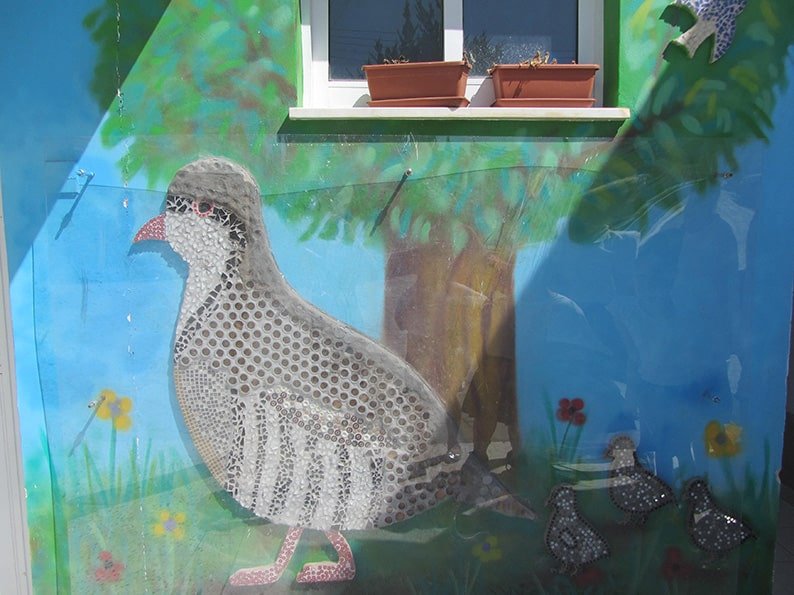 In the school's garden, old car tyres have been turned into pots with flowers and herbs around an olive tree.
Every year the children plant flowers and vegetables using the compost they have made themselves through the composting process.
They also gather oil and batteries for recycling.