As Akel sees its list of potential candidates for next year's presidential elections gradually shorten, a meeting on Monday between party leader and the Citizens' Alliance chief may point to a collaboration that is bound to raise several eyebrows.
Citizens' Alliance leader Yiorgos Lillikas has already announced his candidacy and hinted at seeking the communist party's support.
Akel has been searching for a candidate since a preliminary deal with businessman Mike Spanos fell through earlier this month over disagreements in economic policy.
The party had said it would prefer running a non-partisan figure. However, a shortlist, from which Spanos had emerged as the preferable candidate, included names from inside Akel, such as former finance minister and MP Kikis Kazamias, two-term former Limassol mayor Andreas Christou and MEP Takis Hadjigeorgiou.
But on the day Akel and Spanos announced their divorce, Lillikas, who has thus far failed to garner support from parties other than his own, saw an opening and requested a meeting with Akel's leadership.
Despite previous declarations by Akel leader Andros Kyprianou that Lillikas, a former MP with Akel who abandoned the party to join the government of former President Tassos Papadopoulos, was not an option for the party, the meeting was held on Monday.
In remarks, neither side ruled out the possibility of forming an alliance.
They agreed to return to the issue after the international Conference on Cyprus, which begins on Wednesday in Crans-Montana, Switzerland.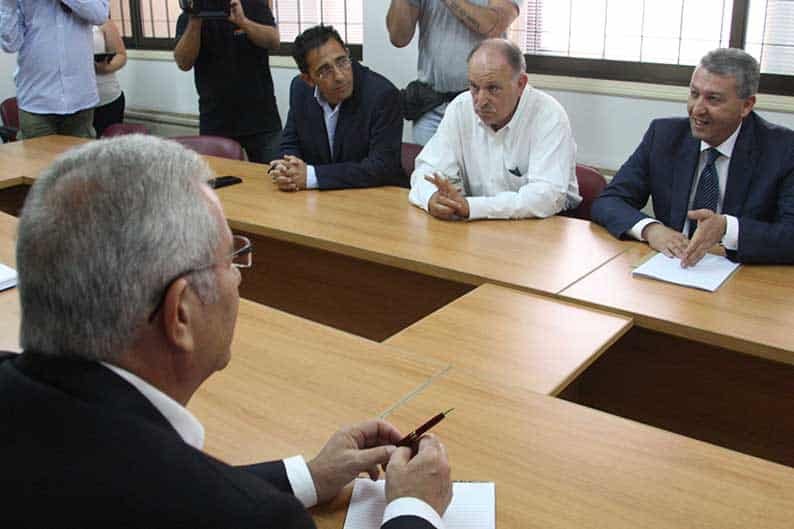 "We had a substantive and honest discussion, in which we explored the possibility for convergences and political co-operation," Kyprianou said.
"We made clear that we cannot support for president a candidate with whom there isn't full alignment with regard to the solution to the Cyprus problem and agreement on the reforms required to support the rights and interests of working people."
Lillikas said that, when the meeting with Akel had been scheduled, the Switzerland trip had not yet been finalised.
"We have come to the conclusion that we must resume this dialogue after the result and the end of the Crans-Montana conference," he said.
"We exchanged views on the possibility of forging agreement on principles of governance, and noted that for co-operation to be agreed there must be mutual respect and a will to seek common ground."
To Kyprianou's remark that "we are where we were before this meeting", Lillikas said the outcome of a round of deliberations "cannot be pre-determined".
The Citizens' Alliance chief said he "cannot reverse" his party's decision to run its leader as presidential candidate, but "I don't pre-determine the outcome of dialogue".
Meanwhile, in a written statement, Kazamias on Monday dismissed rumours that he might be Akel's man in next year's election.
"Because various discussions and press reports widely cite my name, I feel the need to state that, although I consider it a great honour, I believe that any discussion is unnecessary, since I have made my decision known, that my physical strength does not allow me to accept a possible involvement in the upcoming presidential election as a candidate," Kazamias said.
Thanking Akel's leadership "and everyone who urged me to accept my name to remain on the table for consideration", Kazamias expressed regret and asked for understanding "for my inability, purely for reasons of lack of physical strength, to meet their expectations".
Kazamias' statement came two weeks after that of Christou, who also publicly said he would not be interested in running for president with Akel.