PAPHOS small business owners say they're in dire straits as the massive renovation of the old town is causing tourists to avoid the area believing information from their holiday reps that the area is closed due to project works.
Kathryn Swift, owner of 'Boo-tea-licious tea rooms' told the Sunday Mail she has only a matter of weeks left before she has to shut up shop for good, and has just had to make a decision to lay off a valued staff member in a bid to survive.
"If people want to have a vibrant old town, they have to come and visit us, or there won't be anything left to visit except empty shops, when the work is finally finished," she said.
Swift opened her tea room just over two years ago and was beginning to build a solid client base when major upgrading works in the town started to get underway. The businesses owner said long delays and a lack of interest and support from the authorities has left her and other businesses in the area desperate. She warned unless immediate measures are taken to ease the situation, many more premises will close down and remain empty.
The tea rooms serve all sort of fresh home-made fayre, and on Monday also started home deliveries in a bid to stay open.
Swift, who currently has no income from the shop and has spent her savings on trying to keep it afloat, said that she only needs around 20 customers a day to survive, but currently only a handful, if she's lucky, visit each day.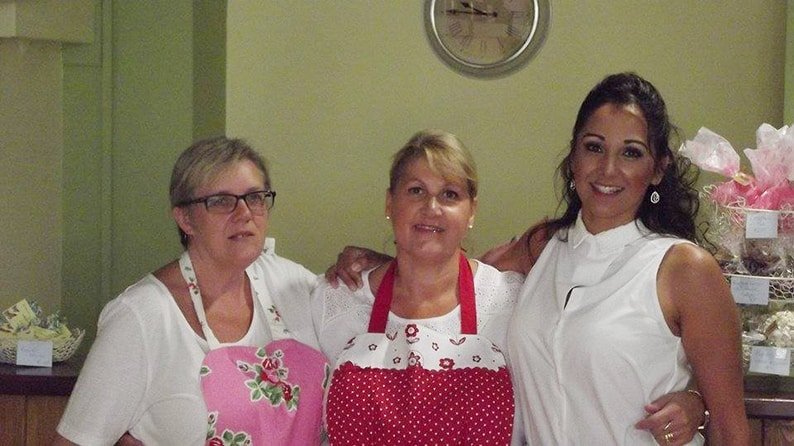 She and neighbouring arts and crafts shop owner, John Mann, both have shops on Kanari Street, and say it also desperately needs trees to provide some shade.
In addition, they say that holiday reps are compounding the dire situation by informing holidaymakers that the old town is 'closed.'
"The reps are still telling people not to come and that's it's dangerous as work is still ongoing. This just isn't true. A couple visited my shop this week and told me what their rep said. They have complained about it, as they loved all of the shops and the area," said Swift, who has written an email to Thomson holidays to complain.
"I asked them if they understand that it's people livelihoods they are messing with, but I have yet to receive a reply," she said.
A spokeswoman for Thomson said they were focusing on helping stranded holidaymakers following the earthquake in the Aegean Sea on Friday, but added: "We will endeavour to look into the matter and respond as soon as possible."
Mann, who moved his popular Kato Paphos arts and crafts shop 'Rainbow's End' to the old town last December, agrees with Swift.
"We feel forgotten by everyone, the tourism board are no help at all and people are actively being told not to come by tourist reps; there is just no support," he said.
Mann was told that upgrading work in the area would be completed before he opened his shop last December, however, it's now July 2017, and some roads still remain closed, creating an impression of inaccessibility, he said.
Both agree that one of the biggest problems is that the main road of Aphroditi and Fellachoglou Street, which provides a way around the market and was previously a busy drop off point for buses, has been closed for months.
"We need to get this open and buses running along here again. More information needs to be given to tourists about the old town and people that live here really need to come and support us all; it's such a struggle," she said.
Granite paving slabs that were laid along the street were only down for a month before workers had to come back and replace them as they had been laid at the wrong depth, she said. Swift had to again close her shop for a week as there was no access to her front door.
In 2015, €60 million worth of projects for Paphos, including the regeneration of the traditional shopping centre and Kennedy Square, the restoration of the municipal market, the upgrading of the Markideio theatre, and connecting and enhancing the squares of October 28, Kosti Palama and Dionysios Solomos around the town hall were announced by the president.
"The mayor has visited the old town, but he never comes down our street or comes to meet us," said the duo. Swift also noted that although refuse tax was cut by 50 per cent last year, it is the only consideration that has been offered by the authorities.
There is no compensation available for businesses, Swift still pays her social insurance contribution, although she doesn't take a wage, and for the last six months there hasn't been a refuse bin available on the street. Businesses have to walk to a nearby car park to place rubbish in a bin, or alternatively, take it home to dispose of it, she said.
"The car park close by is full of machinery and people think it's closed and there's nowhere to park. There is also a new car park behind the mosque, which is nearby, but no-one knows about it as it's not even signposted," said Mann.
Swift added that she is passionate about the old town and urged residents to make the effort to visit and show their support of local businesses.