IN THE eyes of the public, Efi Herodotou committed three wrongs in her killing of 17-year-old Emilios Ioannou in 2007, and this week – nearly ten years later – she got punished for only one of them.
She was handed a two-year prison sentence for reckless driving and running a red light in her car, hitting and killing Ioannou who was driving a moped.
Commentators on social media were quick to condemn the sentence. "I didn't know life was this cheap in Cyprus" and "how much did she pay the judge?" were typical responses. She was facing a maximum of four years in jail and many predicted a presidential pardon very soon.
But what has really caused widespread anger is that 30-year-old Herodotou has got off scot-free for her two other wrongs: being party to the cover-up of her original trial in 2009 and running away to Greece when the case was re-opened in 2011.
A host of questions have gone unanswered over the corruption that must have been involved in her first trial and which allowed Herodotou and her parents to live for six years in Greece until they were brought back to Cyprus this January. The family knew arrest warrants had been issued and their whereabouts were an open secret.
The victim's father, Pambos Ioannou, is reluctant to join the outcry. He has refrained from speaking to any media this week and left a message on his Facebook page saying mistakes on the road could happen to anyone.
He called on the public to refrain from commenting on the sentence, saying he and his family were content with the fact that the truth had shone and a guilty verdict passed. The family did not attend Efi Herodotou's sentencing.
"We had no intention to jeer or applaud any sentence," he said on Facebook.
"As much as our pain is, our wish to stand with dignity against today's decision is just as great."
In the past, Ioannou's family had said they never sought revenge, an apology would have been enough. His mother said if Efi confessed to the crime she would have stood up and hugged her.
While Efi faced no charges for the wrongdoing in the first trial, her parents did.
On Thursday, two days after Efi's sentencing, her father Herodotos, 62, a former national guard officer was sentenced to prison for three years.  Her mother, Nitsa, 57, was given 18 months. They were both found guilty of five charges – perjury, inciting a witness to perjury, forgery, circulating forged documents, and using counterfeit evidence in their daughter's initial court case.
People close to the case have argued her father's connections through his job and close affiliations with important politicians were central to the help they received for the past 10 years.
The lengths the Herodotou family went to in a bid to cover up the case were extensive. Evidence surrounding the accident which took place on December 27, 2007 was tampered with, witnesses were discredited in court after false evidence was submitted and one witness that testified was later found to have lied under oath after promised a job at the TV station Herodotou's brother Andreas ran.
The defendant had run a red light while drunk, hitting Ioannou. He was killed even though he was wearing a helmet. Herodotou fled the scene.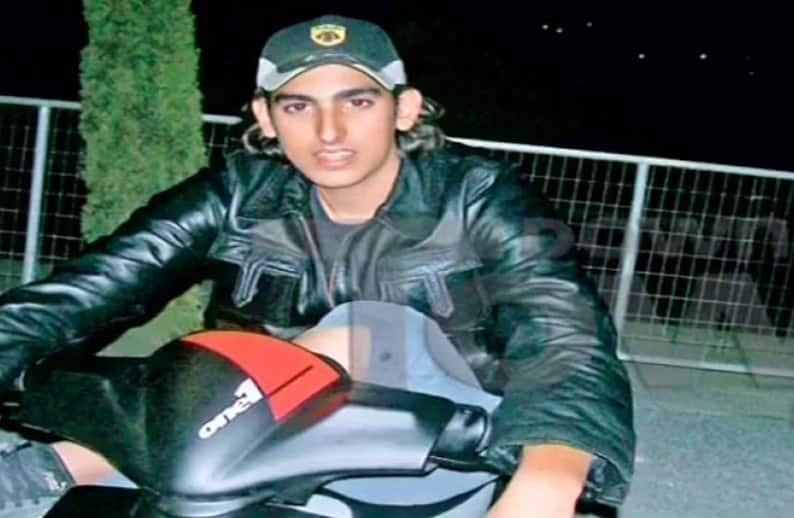 She faced four charges at the time – causing death by reckless driving, abandoning the scene of the accident, driving under the influence of alcohol and running a red light.
Three charges were dropped and she was found guilty only of abandoning the scene for which she was sentenced to a two-month prison sentence, suspended for three years.
In 2011, an appeal was filed and the case was re-opened after there were enough indications to show evidence had been tampered with.
The drink driving offence never featured in the new charges, something the present state prosecutor Antigoni Michael said was most likely because the supreme court, when examining the case, had not found enough evidence to do so.
The state prosecutor in the 2009 trial was arrested but the charges were dropped after she was forced to resign.
By the time arrest warrants were issued for Herodotou and her parents, they had already fled to Greece.
Despite being on Interpol's most wanted list, not one of them was tracked down.
During Efi's recent trial it became clear she did not live in secret. She was a student in Athens and had received a degree in psychology. She even had a registered tax address although the judge said it had been different to the one the court had.
The judges in both Efi's and her parents' cases, Christos Raspopoulos and Georgia Korfioti, said there was no doubt that the defendants knew of the warrants against them.
Key evidence to this was a letter Efi's brother had sent to the justice minister in 2013, saying his family lived in Greece like fugitives and asking that the warrants against them be cancelled so they could live their lives normally.
Which begged the question as to why there were no consequences against them for evading arrest for so long.
The answer, according to Michael, is that fleeing from justice is not actually a criminal offence.
"When a warrant is issued against someone, they are not legally required to hand themselves over. Doing so however counts as a mitigating factor."
Or, in the words of another criminal lawyer the Sunday Mail spoke to: "if I murder someone and evade arrest, the court will want to prosecute me over the fact that I killed someone and not that I escaped authorities.
"The fact that I fled however will count against me in court."
Both judges agreed that the defendants were to blame for not handing themselves over and thus the time that elapsed did not count in their favour.
The fact that no charge can be brought against them over their evasion of justice indicates that the truth may never be revealed as to who assisted them for all these years.
Commenting on how the Herodotou family could have evaded arrest despite the widely publicised case, state prosecutor Michael told the Sunday Mail that the sticking point seemed to be Interpol in Greece.
"Information would be sent to them however they would say it's too general," Michael said.
"I don't think it would have been too difficult to find her, she was in Greece, she was a student there, but I don't know what was going on."
While reading out the sentence Raspopoulos said the role of the court was not to examine "whether Interpol in Athens acted with proper professionalism to locate the defendant and if it contacted various services in the Greek public service".
Asked what had changed that finally led to the arrests in January this year, Michael said the police received an anonymous tip off that was very detailed.
She said the victim's family had not hired a private detective.
Reading out their sentences, the judges in both cases said they had not seen any indication of remorse.
Herodotou had told the court she had already paid for her crime "emotionally, psychologically, socially and financially." She did not take legal responsibility for the accident and said it could have happened to anyone.
The defence had argued that her parents had done everything out of love for their child in a bid to protect her and her mother had resigned from her job at a private clinic in 2008 to look after her daughter who faced psychological problems after the incident and a lot of bullying online.
During the sentencing, the mother, dressed in black, tried to comfort teary-eyed relatives saying she was grateful to God no matter what and it was all ok.
Members of the Herodotou circle however were not so resigned, with one woman lashing out at the media after the court session was over saying coverage had been incredibly biased and no one had sought their side of the story.
The Sunday Mail informed their legal team they would be willing to speak to Herodotou's relatives if they so wished but no one reached out by the time of writing.
As for the next step, Michael said that she understood the defence would be appealing Efi's sentence, arguing there was no sufficient proof that the traffic lights were red when she drove through them.
Meanwhile, media reports have suggested Efi Herodotou is very likely to receive a presidential pardon.