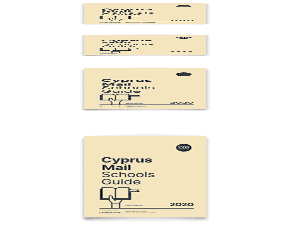 Paphos lifeguards are fraught with worry over the safety of swimmers and are demanding that the government step in to satisfy their demands and do more to protect tourism in the district.
A spokesman for the Paphos Lifeguards' Association told the Cyprus Mail that nothing has changed in the last month, since they appealed to the authorities to step in and help them.
"Tourism is our main economy, why don't the authorities protect that. They are making so much money and yet they don't seem to care. Promises are made to us and yet nothing happens," he said.
Beaches are full to bursting with tourists and locals and lifeguards are desperate for extra staff and equipment, which they say they were promised by the government.
The spokesman said that the jet ski used by lifeguards at Coral Bay beach – a blue-flag beach and one of the most popular spots on the island – is still broken and out of service.
"The municipality of Peyia is blaming us for the jet ski not working, but it is not our fault and the public must know the truth. We have no-where to keep it and have to leave it in the water, but we clean it every day."
He said that the vehicle is heavy and that it must be easily accessible to lifeguards as they need to jump on it quickly to perform any necessary rescues.
"We have requested keeping the jet ski at the small port of the Coral Beach hotel where boats are moored, but the municipality has forbidden us, we don't know why," he said. "They are not helping us and just give us excuses," he added.
Around four thousand people visit Coral Bay daily, the spokesman said, and the municipality is raking in around 10,000 euros a day in income from the hire of beach beds and umbrellas and the operation of two beach bars.
The Paphos lifeguards said that they need eight lifeguards to safely cover Coral Bay, which is one kilometre long and very popular with both visitors and locals. There are currently three, and sometimes only two, he said.
In June 2013, on only one day, two lifeguards at Coral Bay performed twenty-four rescues from drowning, due to huge waves and a strong current.
"At Coral Bay alone in August, there have been ten or more very serious recues from drowning and a minimum of five hundred other incidents where lifeguards had to help people, such as, injuries, broken bones, lost children, jelly fish stings, heart attacks, people becoming unconscious and so on," the spokesman said.
Meanwhile, elsewhere in the district of Paphos, monthly numbers for August are around 22 rescues from drowning and in excess of 1,000 other incidents.
In addition, he noted that the only rescue jet ski in the municipality of Geroskipou is also broken, and of the two in use at the beaches in the municipality of Paphos, only one is in working order.
However, he said that Polis Chrysochou municipality has five jet skis in working order, and that Neo Chorio also has a much sought after jest ski rescue stretcher, which is used to safely transport injured swimmers safely to shore. They cost around two thousand euros each.
"We should all have jet skis at designated and approved beaches and these stretchers too, they are imperative for us to do our job properly," the spokesman said.
He added that the lifeguard covering Potima Bay in Kissonerga in Paphos has expressed feelings of panic and stress at the huge responsibility of looking after swimmers at the stretch of beach on his own. Around five hundred to one thousand people are currently visiting the beach area there every day, he said.
"The sea on Wednesday was very rough and dangerous, there are no plans from the authorities to provide a second lifeguard here, why not?"
In addition, lifeguard towers need to be modernised, to bring them all into line with upgraded towers in Limassol which have windows, provide ample shade, electricity, water and, importantly, a telephone line for emergencies.
"The authorities must hear us before it's too late," the spokesman warned.