A decision by Germany to suspend all major arms exports to Turkey weakens Ankara's fight against terrorism and makes Europe vulnerable, Turkish EU Affairs Minister Omer Celik said on Tuesday.
Celik was speaking in London after German Foreign Minister Sigmar Gabriel said on Monday Berlin had suspended major arms exports due to deteriorating human rights in Turkey and increasingly strained ties between the Nato allies.
"The German foreign minister must formulate his comments seriously. Those arms are being used in the struggle against the PKK and Isis," Celik said.
"This decision will weaken Turkey's fight against terrorism, and weakening the Turkish fight would mean making Europe's future more vulnerable," he said. "Germany must leave security issues out of political discussions."
Gabriel's comments came after a Foreign Ministry spokesman in Berlin said another German couple was believed to have been detained in Turkey on political charges.
"We have put on hold all big requests (for arms exports) that Turkey has sent to us and these are really not a few," Gabriel said during a panel discussion organised by German business daily Handelsblatt.
His statement marked another escalation in tensions between Berlin and Ankara, whose relations have come under increased pressure since Turkish President Tayyip Erdogan started a crackdown on political opponents after a failed coup last year.
Gabriel, senior member of the centre-left Social Democrats (SPD) who are junior partners in Chancellor Angela Merkel's ruling coalition, pointed out that Berlin was obliged under its own defence sales guidelines to send arms to a Nato ally, if requested.
But he said this was currently not possible so that nearly all arms exports were put on ice.
A Nato spokesman said the alliance has no role in commercial arms sales between members of the alliance.
"It does not monitor, promote or facilitate such transactions," the spokesman said added. "Arms export contracts between Allies directly are not subject to discussions at Nato."
In a written response to a question from Greens lawmaker Ozcan Mutlu about German arms exports to Turkey, Economy Ministry state secretary Matthias Machnig said they would not be approved if Berlin suspected they could be used for repression.
In his written response, which was dated Sept 7 and a copy of which Reuters obtained, Machnig also listed the arms exports to Turkey approved between Jan. 1 and Aug. 31 this year, which had a total value of some €25 million.
The list included small arms and munitions, though the bulk of the value was accounted for by bombs, torpedoes and missiles with a value of €18 million. The total sale value of €25 million compared with €69 million in the same period last year.
An economy ministry report shows that in the first four months alone of this year, the German government approved arms exports with a total value of some €2.4 billion, of which around half went to Nato and EU countries and other allies.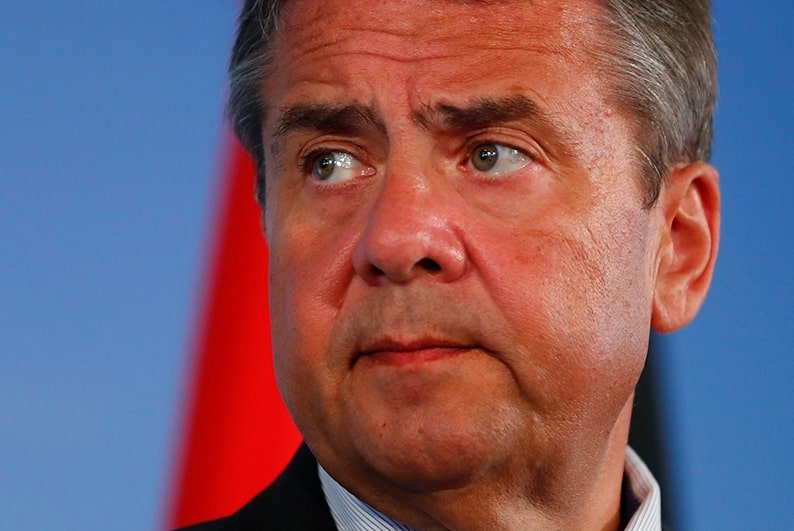 Greens lawmaker Tobias Lindner called on Tuesday for Germany to stop applying its Hermes guarantee framework to all exports to Turkey.
"If the government wants to exercise serious pressure on Mr Erdogan, it must stop all Hermes guarantees – not just for arms, but for all goods," he said.
But Juergen Hardt, a member of Chancellor Angela Merkel's conservatives and her government's coordinator for transatlantic policies, opposed putting arms exports to Turkey on hold.
"The solidarity within Nato demands that we, as a matter of principle, carefully examine and implement the wishes of Turkey for armament supplies," Hardt told the Neue Osnabrucker Zeitung.
"Everything else would a weakening of Nato and a substantial threat to our security interests," he added.
The deterioration in relations between Berlin and Ankara led Merkel to say during a television debate ahead of a Sept 24 national election in Germany that she would seek to end Turkey's membership talks with the European Union.
Turkey and Germany are also at odds over Berlin's refusal to extradite asylum seekers Ankara accuses of involvement in the failed coup, while Berlin is demanding the release of roughly a dozen German or Turkish-German citizens who were detained by Turkish authorities on political charges in the past months.