President Nicos Anastasiades and Diko leader Nicolas Papadopoulos are expected to breeze through to a runoff ballot in the 2018 presidential elections, an analysis conducted for the ruling Disy party has found.
The survey, leaked to daily Alithia, a pro-Disy publication, had used focus groups to gauge the public's perception of the four main candidates – Anastasiades, Papadopoulos, Stavros Malas and Giorgos Lillikas.
Its main findings were that Anastasiades – who has yet to formally announce his candidacy – would have been the undisputed frontrunner if reunification talks were still ongoing. Given that the peace talks are currently frozen, this poses a problem to the president, however this is offset by the apparently favourable perception – even among some Akel supporters – of his administration's track record on the economy and the crackdown on corruption in public life.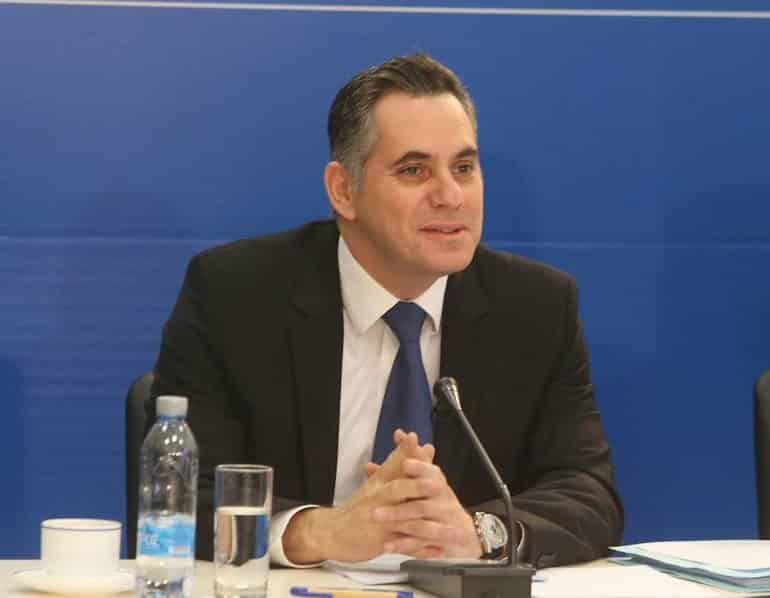 As for Papadopoulos, the focus groups surveyed thought that he had a lot going for him. A plus for Papadopoulos is that the Cyprus problem is no longer a hot-button issue at this juncture. The Diko leader also enjoys name recognition because of his late father, former president Tassos Papadopoulos, and is seen as being a capable steward of the economy.
Akel-backed Stavros Malas is viewed as an honest man, without political baggage, but at the same time his lack of a track record is a major weakness. A number of Akel supporters did not like the way in which he was nominated as the party's candidate.
According to the analysis, in the best-case scenario Malas would garner the support of only a section of the Akel base, and as such looks unlikely to make it to the second round of elections.
And Giorgos Lillikas was expected to come last in the first ballot. The 57-year-old is courting the so-called 'centre' of the political spectrum – Diko, Edek, Solidarity, the Greens – but is not expected to build critical mass among voters affiliated to these parties.
Several respondents said Lillikas was a more capable and intelligent politician than Diko's Papadopoulos. However, a major drawback for Lillikas is that he is not expected to progress to the second round, and for this reason many feel that casting a ballot for him would be a lost cause.
The responses will be used by Disy's spin doctors to formulate their election strategy, with about four months to go to the elections, to be held in late January.
Meanwhile Politis newspaper carried an overview of the four candidates' presence on social media, which is increasingly being used as a communications tool in politics.
Anastasiades has the lead, with some 36,000 followers on his Facebook page and close to 70,000 on Twitter.
Papadopoulos has 15,000 followers on Facebook and 8,200 on Twitter.
Latecomer Malas is playing catch-up, but has already garnered 13,100 followers on Facebook. On Twitter he has only 740 followers so far.
Lillikas has around 9,700 followers on Facebook, and 6,850 on Twitter.