With the 11th largest flag in the world, Cyprus has a well developed industry that services companies from around the world reports Andria Kades
Located at the crossroads of three continents, Cyprus has historically played a role in the region's trade, which has been built on in more modern time to create a shipping industry that is now the 11th biggest in the world.
Currently employing about 4,500 people on the island, with some 140 shipping companies registered here, Cyprus is one of the biggest shipping centres in Europe, Eberhard Koch, German CEO and partner at Oesterreichischer Lloyd, told the Cyprus Mail.
Contributing approximately €1bn per year, shipping accounts for seven per cent of Cyprus' GDP with a fleet of 1,000 ocean going vessels of a gross tonnage exceeding 23 million.
See also: A history of forward planning
The department of merchant shipping (DMS) says it took a lot of work to get Cyprus to where it is today and the hard work continues maintaining and improving those standards.
While the industry started in the 1960s it was around 30 years later that a lot of work was involved in making sure there was a quality fleet attached to Cyprus' flag. Shortly after the creation of the Cyprus Shipping Chamber (CSC), comprised of well-organised professionals, the relationship between the department of merchant shipping and the industry went from strength to strength.
Cyprus is already one of the biggest ship management centres, which provides a sufficient incentive to draw other companies to consider setting up operations here, said Prabhat Jha, Group Managing Director of Cyprus-based MSC Shipmanagement Limited.
"There is a strong maritime cluster," Jha said.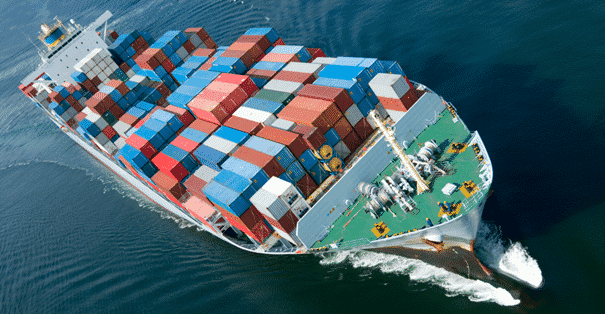 The tonnage tax system applied in Cyprus is one of the key attractions for shipping companies. Tonnage tax is a method of calculating tax based on the tonnage of vessels, rather than on corporate earnings and Cyprus is one of many countries that have such as system.
According to Koch, Cyprus' flag is appreciated worldwide, spanning from the US to Australia and other major ports.
Additionally, the fact that the registry is done in a government department offers companies a sense of security, the DMS said.
"It's a guarantee from the state and not a private company. Although it might require a longer procedure, overall it poses a lower risk compared to other countries."
Furthermore, companies are also attracted to Cyprus' broader tax system, with a corporate tax rate of 12.5 per cent.
Cyprus also has a supportive government, legal and audit firms aplenty and a healthy supply of talent for recruitment into shipping companies, Jha said and it helps that the people on the island are very friendly too.
It is quite telling that after the financial crisis hit the island in 2013 the shipping industry emerged quite unscathed.
See also: Our View: Shipping industry robust because ignored by politicians
This is largely because shipping companies are well known for planning ahead for all eventualities, Jha said.
"It is a very proactive industry. We have to be prepared for bad weather. You don't just decide on what action to take when the bad weather hits. You prepare beforehand."
Comprehensive risk management teams helped many shipping companies survive the financial crisis that hit the island, particularly in the aftermath of the bailout.
"At MSC we manage nearly 200 ships from our Limassol office which are all over the world. We don't have exposure to the local market and thus were not affected at all," Jha said.
"Shipping was the probably the only industry hiring when others were firing."
Looking to the future, Koch believes Limassol "could be the bright star of the Mediterranean."
"Cyprus is at a crossroad of three continents. It is also the first EU country next to the Suez Canal and this could make it a huge hub in the future – possibly why Dubai is investing in the port," he added.
Comprehensive legal frameworks covering all facets, including pirate legislation is available to companies registering on the island.
"We have a good system here," Koch said, which includes that when passing through Cape Horn through the Indian Ocean approaching the ports in Sri Lanka or India, there are armed guards on board to protect the crew, vessel and cargo from pirates, in addition to UN ships in the area.
"There are companies in Cyprus that are offering armed guards," Koch said, however this is not something unique to Cyprus.
What would really push the industry would be a lifting on the Turkish embargo on the Cyprus flag, he added. A long-standing problem, the industry believed this would have been resolved with a solution to the Cyprus problem "but that's off the table now."
"What we need to do more of is to promote Cyprus abroad more.
"It saddens me that in northern European they don't even know what Cyprus is," and this is really where the government should be pushing to promote the island to," Koch said.
As of right now, Cyprus faces strong competition from Shanghai and Dubai, he added.
See also: Seeking growth in stormy waters, 'We compete with other countries not each other'