Rich countries' policies in areas such as migration and the environment have become key indicators of a nation's commitment to eradicating global poverty.
How much do rich countries spend on foreign aid?
In the past, if you were to guess a country's commitment to helping poor countries improve education and health care and respond to natural disasters – among other assistance – that conversation would certainly centre on the amount of foreign aid that the rich country contributes to the effort.
But when you look at what is making headlines – soaring migration, unequal trade, rapidly advancing technology – promoting global development in today's world requires much more than a simple dollar figure. While foreign aid continues to be an important part of the equation, it's also the implementation of policies that promote poor countries' economic development as a whole that defines a country's commitment to international development.
In October 2017, the Center for Global Development presented the findings of its annual Commitment to Development Index (CDI) at the United Nations General Assembly. Looking at countries' foreign aid contributions, the index measures how committed rich donor countries are to tackling global challenges and quantitatively assesses the impacts of their migration, investment, finance, environment and technology policies on outcomes in the developing world. These components, which go beyond a foreign-aid payment must be part of any true assessment of a nation's commitment to eradicating global poverty.
One significant component of global development is migration policy. The refugee crisis has produced a variety of policy responses from the developed world, but accommodating refugees in rich nations is not the only way they can help developing countries.
Allowing for short-term labour mobility is one of the most powerful tools for alleviating global poverty. By migrating to richer countries, workers can gain valuable skills and expand their opportunities to earn higher incomes in their home countries, while also sending money back to their families and communities while abroad. In the 2017 CDI, Germany leads in migration policy largely because of the share of asylum seekers, refugees and migrant workers it accommodates. Germany also enables students from developing countries to participate in higher education to acquire skills and networks that they will take home afterward.
Second, trade provides poorer countries with opportunities to attract investment, create jobs and reduce poverty. But high tariffs, domestic subsidies, red tape and legal restrictions make it difficult for developing countries to compete on a level playing field and reap the benefits of trade. Policies that improve market access not only benefit developing countries but also benefit consumers in rich countries as well. In this year's ranking, the Netherlands comes in first for its favorable polices, with only minor barriers to trade in services, low agricultural subsidies and little red tape.
Strong environmental protection – necessary everywhere in the world – provides the basis for shelter, safe drinking water, food security and income opportunities. That being said, nowhere are the adverse effects of climate change more acute than in the poorest nations. Policies that decrease greenhouse gas emissions benefit all countries by helping to protect against and prevent climate change. That's why the global Paris accord was so important. This year, Sweden ranks first on the environment metric because alongside its commitment to international agreements on the ozone and biodiversity, it has successfully reduced greenhouse gas emissions over the last decade and, in the latest data, has the lowest levels of emissions per person.
Importing technology from developed markets – such as mobile banking – is one way that developing countries can expand economic opportunities for their citizens. An important step rich countries can take to make this happen is implementing intellectual property policies that enable developing nations to have access to these new life-improving innovations. For the second year in a row, South Korea ranks at the top for technology, investing most in research and development and enabling technology and knowledge to be shared with poorer countries.
We already know that foreign aid can have an impact in developing nations. But for rich counties, policymaking isn't done in a vacuum. Whether it is trade, migration, technology, finance, security or other areas, policies halfway around the world can have major impacts on developing nations. If done right, these policies abroad can help improve health, education and the economic situation around the globe.
With new and intensified global challenges on the horizon, including refugee crises, famine and climate change, rich countries need to learn from each other to make sure that their domestic policies work not just for them but also to accelerate progress in developing nations.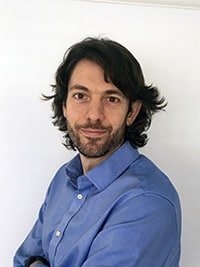 Ian Mitchell is a senior policy fellow and Deputy Director for the Center for Global Development in Europe where he directs the Commitment to Development Index. His research interests include the economic analysis of trade, agriculture and their impact on development. He is also an associate at Chatham House and recently led a review of the economic impacts of Brexit at the Institute for Fiscal studies. Ian spent over ten years as a senior civil servant and economist in the UK Government contributing to the design and evaluation of policies in education, inequality, environment, trade and agriculture. Between 2014-15 he chaired the Agricultural Markets Information System, launched by the G20 to improve market transparency and mitigate the risk of food price spikes.
This article first appeared in the MarkNews