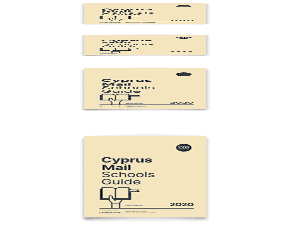 The educational plans of Georgia include a closer cooperation with Cyprus, according to first deputy education minister Ketevan Natriashvili who gave the Cyprus Mail an exclusive interview in the Georgian capital Tbilisi last week.
In perfect English she outlined her vision for the next five years. There are and will be rapid and disruptive advances in technologies felt in many countries, and the challenges – among them sectoral unemployment, migration, mismatch between labour market demands and qualifications supply, and the transition process from education to working life – will require a dramatic shift in policy approaches, she said. The Georgian government has tabled a four-point reform agenda, with education at its centre.
"In 2017 the budget for the ministry of education has increased by 17 per cent, and a further increase is planned for 2018," she said.
The main goals are to make the system flexible, modern and oriented on qualitative educational outcomes.
These plans include increasing the already strong educational cooperation with Cyprus.
Professors from the University of Cyprus visited Tbilisi State university to deliver lectures on Greek literature while as far back as the 1990s Georgian schools introduced Greek language classes.
Greek language teachers have completed internships in Cyprus, and Georgian students participated in Greek language summer schools.
Natriashvili has already discussed the mutual recognition of higher education qualifications with Minister of Education Costas Kadis and the minister is expected to visit Georgia at the end of this year.
Sharing experiences in vocational education and training is another goal. Georgia is also going to have more inter-university agreements and expand courses taught in foreign languages. There are already double-degrees with French universities, and according to the minister, "it would be valuable to implement similar projects in cooperation with Cypriot universities."
She also stressed the importance of the EU, saying that deepening political exchange will bring the societies closer together.
"We in Georgia believe these these processes are both necessary and desirable."
Regarding relations with the EU, the deputy minister believes, Georgia is a role model in the eastern partnership, a process which demanded many difficult reforms but has been successful.
The ties will most likely be further strengthened on November 24, when the 5th Eastern Partnership (EaP) summit will take place in Brussels. At the summit, heads of governments from the EU member states and the six Eastern partner countries will look at future cooperation.