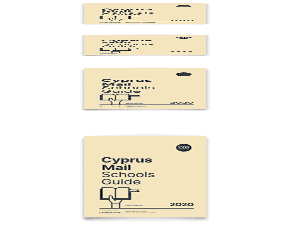 Interior Minister Constantinos Petrides' presence at President Nicos Anastasiades' campaign headquarters for a campaign event was met with harsh criticism by opposition parties on Wednesday, which censured the government for failing to distinguish between the administration and the campaign.
Petrides took to the campaign headquarters on Monday night, along with ministry officials, for a scheduled event in which he replied to the public's questions over Facebook.
He took questions for nearly three hours, and the format will be repeated with Finance Minister Harris Georgiades.
But the move incensed opposition parties and other candidates' campaigns, which blasted the government for what they felt was unfairly engaging the government in the campaign.
"The participation of the interior minister and ministry officials in an event at the outgoing president's campaign headquarters confirms that Nicos Anastasiades is having a hard time distinguishing between his role as president and being a presidential candidate," main opposition Akel MP Yiorgos Loucaides said.
"These practices of days past only point to a lack of respect to the public."
The campaign of Diko leader Nicolas Papadopoulos said the government is routinely "using the government apparatus and the state's institutions in Mr Anastasiades' campaign".
"The latest unprecedented incident was the interior minister's move to attend a scheduled campaign event at the campaign's headquarters along with public officials," a statement said.
"This incident is yet another political transgression constituting abuse of power and a show of arrogance by the Anastasiades government, which does not hesitate to turn the state's institutions, and public officials, into instruments of Mr Anastasiades' campaign."
The Green party charged that the government has a "state-as-victor-of-the-spoils" mindset, as evidenced by Petrides' action.
"We condemn not just this incident but also the overall attitude of owning the state," the Greens said.
"Unfortunately after many years we have seen resurrected outdated and dangerous attitudes, which we thought had been consigned to the past."
Defending his decision to attend the Facebook event, Petrides said explaining the reasons why this administration should continue its work is "every minister's prerogative".
"During the online discussion I had at the Nicos Anastasiades campaign headquarters over 300 questions were submitted, and a lot of interest was attracted," he said.
"We answered about half of them. Most people who submitted questions were young people. We must always seek ways to better communicate with people. Judging by the success of the event, I believe it should be continued."