Early parliamentary elections are being held today in the north with eight political parties, ranging from left wing reformists to far-right nationalists, contesting the race.
Polls opened at 8am this morning and close at 6pm.
Unofficial election results will be available from the early hours of Monday morning onwards, with the final outcome confirming the 50 MPs elected due on Tuesday.
According to the polls, there is little doubt as to the expected order of finish of the top two political parties. The right wing, conservative and nationalist National Unity Party (UBP) is clearly in the lead with its main rival, the left wing Republican Turkish Party (CTP), comfortably occupying second place. What the analysts have difficulty in predicting is which of the two will be able to form a ruling coalition.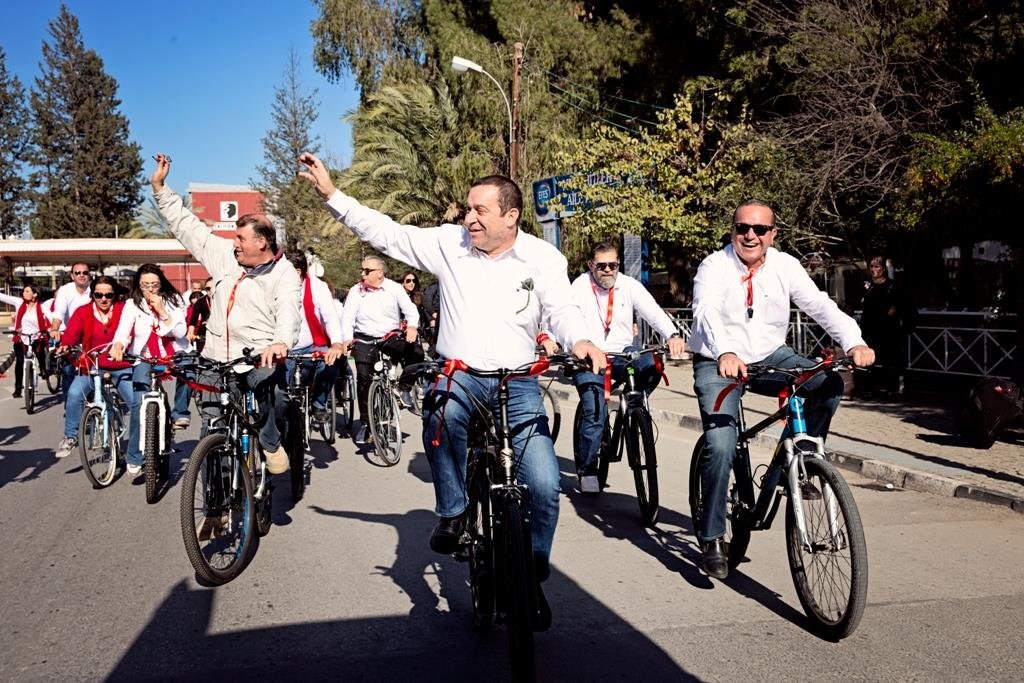 The expectation is that UBP will fall short of the votes necessary to govern on its own and that its traditional coalition partner Serdar Denktash's Democrat Party (DP) will struggle to get above the electoral threshold. Both the CTP and northern political scene newcomer People's Party (HP) have made it clear that they are not prepared to enter a coalition with the UBP. This limits UBP's options considerably even though it is favoured to top the poll.
"Depending on the final vote count, the UBP has only two choices; either it will be DP or the Communal Democracy Party (TDP), and in case they won't manage to form a government, it will be the CTP in coalition with TDP and HP," Ahmet Sozen of Famagusta's East-Mediterranean University told he Sunday Mail.
Experts point out that a knock-on effect of the collapsed Crans-Montana peace talks was to shift the main focus of the north's electoral campaign away from the Cyprus problem, with the emphasis now on the need to repair a political system long marred by corruption and clientelism.
"This time the election is not about Cyprus problem but about the TRNC itself," says Sozen. "It is about whether it is possible to have good governance, transparency and accountability as represented by such parties as CTP, TDP and HP, or whether people are content to continue with the clientelism represented by UBP or DP."
The battle between the two sides has been mirrored in several political scandals that surfaced in the past month. These include revelations about as yet unexplained large sums of foreign currencies in a bank account belonging to current 'Prime Minister' and UBP leader Huseyin Ozgurgun or text messages sent by another leading UBP politician, 'Foreign Minister' Tahsin Ertugruloglu, soliciting the support of new voters allegedly as a quid pro quo for their newly acquired north Cyprus citizenship.
Another UBP candidate, a prominent Kyrenia businessman, has been accused of distributing gifts – packets of coffee – as a vote sweetener.
Whatever the scepticism and speculation about the origins of the one million dollars it is claimed Ozgurgun withdrew from his account in the space of two days in 2017, and despite the numerous social media postings by leading opposition politicians drawing attention to this, the traditional UBP base remains unshaken and unstirred.
"The money scandal has definitely cost the UBP some votes," says Sertac Sonan of Cyprus International University but points out the party was very good at damage control.
He points to how, from the outset of the controversy, the 'prime minister' has declined to make any statement and refused to participate in any TV debates.
"As a strategy, this worked well before in the case of Dervis Eroglu [former UBP leader and 'PM'] and it is also working for Ozgurgun. What is more, other party members, working through their own channels, are sending a message to the party grassroots saying: 'don't worry, we are aware this thing is wrong but will take care of it through the preference vote system within the party'."
According to Sonan this signals a willingness to see Ozgurgun ousted from office and party leadership should he fail to get elected while trying to shore up and retain the party base's turnout vote.
"We all have to remember that this is the UBP and that its traditional voter might be used to such things and just simply doesn't care…"
PRIO senior analyst Mete Hatay elaborated on this, explaining to the Sunday Mail: "We have a system based on distribution of permits, jobs, certificates etc. It is a plague for a society where most don't believe in principles and social justice."
Instead, he asserts, most try to survive by maintaining their network of connections and access to contacts in order to preserve their individual and collective status quo.
"That plus the fact that they are nationalists, explains why UBP always comes first," Hatay claimed, which is why he doesn't necessarily buy into the prevailing idea that UBP will be unable to form a governing coalition this time around.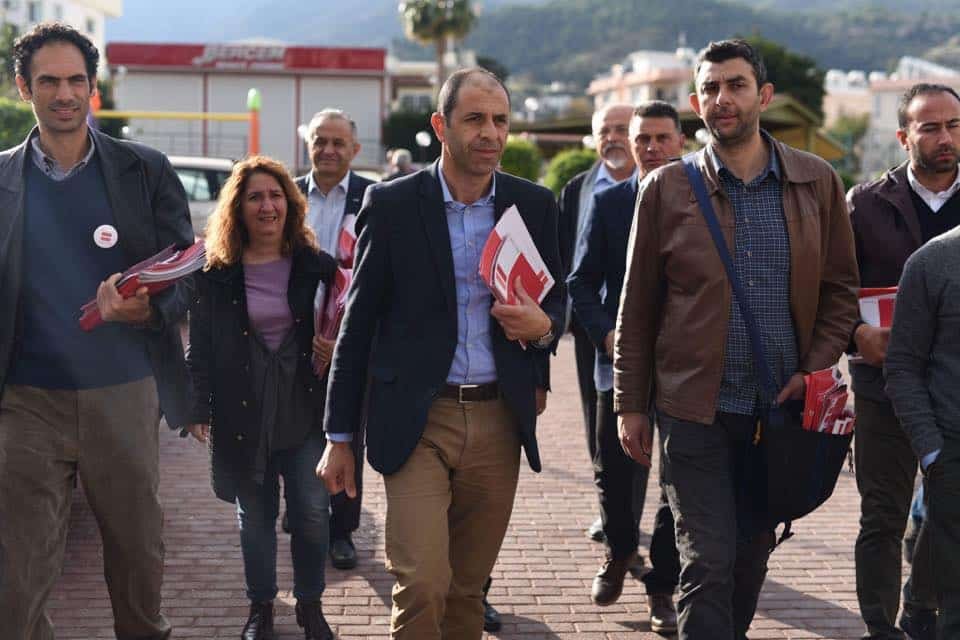 It is true, he says, that new faces on the Turkish Cypriot political scene such as CTP leader Tufan Erhurman or HP's Kudret Ozersay who call for an end to cronyism and preach change may strike a chord with some of the electorate but being newcomers can have its downside too.
"People don't say it openly but the truth is if you built your house thanks to a permit given to you as a favour that will affect your voting. Plus these guys [the new faces] have yet to establish and prove their loyalty toward their supporters. And in this country, loyalty means individual favours…".
Sonan doesn't share this view.
"There is less room for clientelism in the north because there is less to offer. In the past, they used to distribute jobs like mad. Now they can't due to the fact that Ankara looks more carefully at the money Turkey sends here. This means that UBP can only promise Turkish investment. In short, what the party is selling is just a job prospect, not a job."
In Kyrenia, he says, UBP is promising more development when there is nothing left anyway.
"The only place left to develop is Karpaz [Karpasia] and this is indeed something Ozgurgun is promising."
So, as the voters go to the polls today with the two leading parties firmly decided, the real decision as to who will be in power is vested in the smaller parties such as HP, TDP and perhaps even DP.
"We need to remember that Denktash is still a name that matters in Turkish Cypriot politics. Even if the DP party has weakened, it can still bounce back and get just enough votes to give the UBP the required majority," said Sonan.