Work on demolishing the asbestos-riddled former British army housing estate of Berengaria started on Monday and is expected to take 52 weeks due to the complexity of the task.
"Today is a new day for Polemidia as we are removing a cancer," Nicos Anastasiou, mayor of the Limassol suburb of Polemidia where the estate is located, told the Cyrus News Agency on Monday.
Getting rid of the danger from the asbestos, present in the roofs and walls of the buildings, has been a long term demand of the municipality, where residents have reportedly seen an increased number of cancers.
The removal of the asbestos will see it wrapped up, packed and sealed on site, before being taken to the former asbestos mine at Amiantos where it will be stored in secure conditions.
Berengaria passed into the hands of the Republic in 2011. A contract for its demolition was signed on November 3, 2017.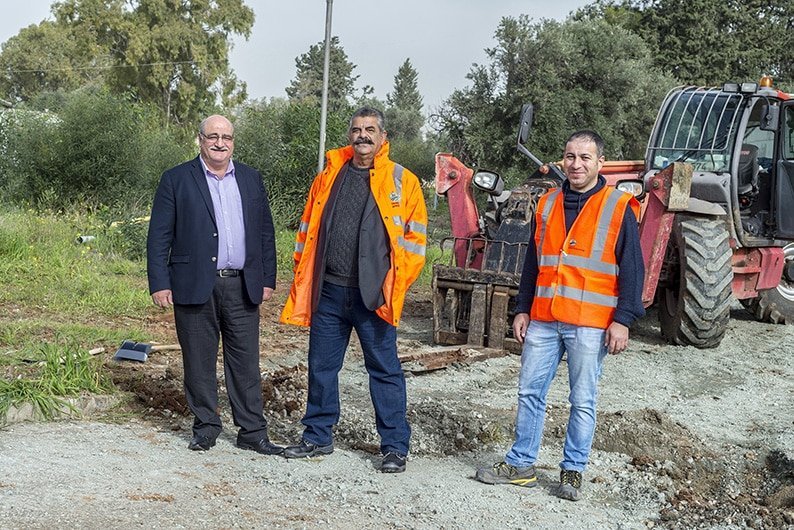 Welcoming the start of works, the mayor said measures had been taken to ensure the contract for the demolition included safety measures were taken before and during the work to protect local residents.
Meetings have been held with residents who have expressed concerns about the project, which is due to be completed within 52 weeks.
Anastasiou said he was happy to see the work start because "finally a cancer that has for years annoyed residents in the surrounding area will be removed".
He added that the municipality's main aim was the quality of life for residents and stressed that "from today a new dawn will break for us and the foundation is being laid for the correct use of the site".
The largest part of the area will be given to the state technical university Tepak for the creation of student halls among other facilities, while part of it is planned to be turned into an urban park with footpaths, cycle lanes that will provide a green space running to the sea.
Bought by the British ministry of defence in the 1950s, the Berengaria estate was kept for military use as a retained site under the Treaty of Establishment when the Republic was formed in 1960.
It included 200 houses, a school, a community centre, a medical centre, a YMCA, library, messes, shops and three churches, built between April 1955 and September 1957.
Military personnel and their families moved from Berengaria in 2000 to a new housing estate further west within the larger Episkopi Sovereign Base Area.