As technology – from social media to biometrics – spreads around the world, developing nations are embracing new innovations in citizen identification to improve access to health and education, security and to root out corruption.
Seraphine recently received a national ID card issued by her country, Rwanda. It includes her photo and some basic details: her name, gender, birthdate, place of issue and a copy of her signature along with a 16digit number. The card – or more importantly, its number – is how she will identify herself and will be officially recognized from now on. In a country where memories of ethnic conflict are still fresh, it's an attempt to move beyond the past into a new digital future.
Around the world, governments and citizens are increasing their digital interaction. A unique digital ID is the first step to receiving benefits and paying taxes but it also raises some important questions: Is this new digital governance empowering? Does it reduce corruption and misuse of public resources? Are we moving toward a better world where governments are efficient and accountable? These questions are fundamental to the changes underway as a result of the rapid spread of digital technologies, mobile communications and social media.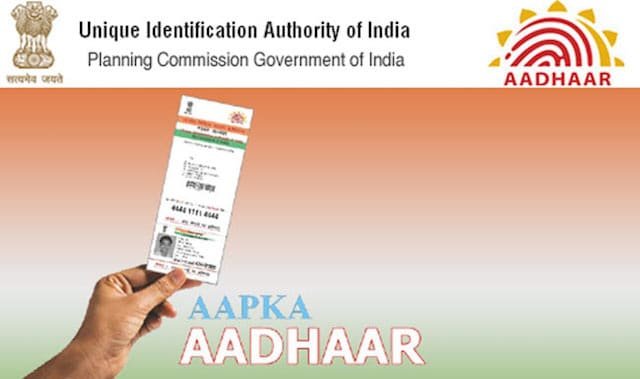 Within the past decade, more than 140 countries have issued electronic or digital IDs. As with Rwanda, many of them have issued cards that can store fingerprint and iris scans – or the "biometrics" of a person. India's unique biometric ID – Aadhaar – is an online system that has registered 1.2 billion residents in six years. This revolution in identification – largely unnoticed until recently – has been spearheaded by developing countries. In Malawi, the government registered the whole population in a matter of months. Pakistan and Indonesia have built multipurpose ID databases covering nearly their whole population; they are now used for personal verification and authentication.
Three big changes make this transformation possible.
First is identification. It is easier to design and deliver programs to improve health, education and social security if the state knows and can identify the end beneficiary. With a digital registry and authentication at the point of service, governments can better allocate fiscal resources and track their impact more effectively. Interestingly, the immediate impact is often the discovery of "ghosts" – people who do not actually exist but still receive benefits from the government, including salaries and pensions. In Ghana for example, more than 26,000 such workers were found in the public sector alone, costing the government more than $100 million a year. These savings in and of themselves can help offset the cost of setting up a national digital ID system.
The second big change is increased access to financial services. Once reserved for the few, countries have moved rapidly toward financial inclusion within the past decade with policies targeting women in particular. Nearly a billion people across the world – a significant share of them women – have been brought into the global economy in less than a decade. For governments, this provides an opportunity to change how people receive their entitlements. Transferring cash directly to bank accounts of the people instead of subsidizing commodities, such as gasoline and cooking gas, through price controls saves significant resources for the state, as Iran's and India's have shown.
The third and most visible change has been the near universal spread of mobile phones around the world, particularly in developing countries. Today, there are 7.7 billion mobile telephone subscriptions, one for every person on this planet. More importantly, it is now the single largest source of generation and consumption of data across the world. With the rapid increase in smartphone penetration, the future potential for transforming governance is boundless.
Identification, financial inclusion and mobile revolution are important individually but, together, their power is magnified several times over in the digital governance framework. With a uniquely identified population, each household with a financial account and mobile phone, governments can today save billions of dollars every year simply by removing "ghosts" and targeting subsidies more effectively to the poor and vulnerable. A pensioner can get her monthly transfer directly into her bank account and can pay for her groceries using her mobile phone. Electronic health records linked to a biometric ID number can track a mother's well-being, a child's immunization records and reduce preventable illness. Governments can even encourage girls to stay in school by providing scholarships directly to their bank or mobile phone accounts. To be clear, this is not wishful thinking – this is happening in the world right now, transforming millions of lives every day.
If governments can better manage their resources, ensure a stable economy and provide quality public services, the digital transformation would truly be empowering for the many, not just for a few.
Seraphine's digital future, and for millions of others like her, is bright indeed.
Anit Mukherjee is a policy fellow at the Center for Global Development where he works on issues of digital governance and service delivery in developing countries. His current research focuses on the impact of biometric ID and digital payment systems to reform public subsidies, improve financial inclusion, and promote gender empowerment. Prior to joining CGD, Mukherjee was an associate professor at the National Institute of Public Finance and Policy in New Delhi and a policy advisor for Aadhaar, world's largest biometric ID program implemented in India.
This article first appeared in TheMarkNews