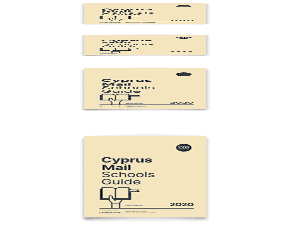 A new report and video prepared by the Council of Europe which is based on feedback from children migrating to Cyprus, France, Germany, Greece and Hungary highlighting the issues facing child migrants, was released on Monday.
The children comment on problems such as at times not being informed in a language they could understand and talk about their experiences, bad ones which made them feel lonely and frightened and good ones such as being housed, fed and educated.
They said they hadn't received information before and during their journey and when they received it upon arrival they were often overwhelmed and could not absorb everything.
In the report, which is accompanied by the video, it is stressed that children should receive child-friendly and understandable information at all stages of their journey to Europe "which nevertheless must reflect the realities and difficulties they may face in the new environment".
Information, the council recommends, should preferably be provided through personal verbal communication with a trained person whom the child trusts and written material in a clear language should be used as well.
To prevent violence, sexual abuse and trafficking, it is vital to inform children, especially girls, about these risks, as well as about the different roles of child-protection authorities, the report says.
Children should understand what legal and social rights they are entitled to, be informed about complaints mechanisms, access to school and health care, the duration and likely outcomes of various procedures. They should get accurate and consistent information on the country where they are staying, transit procedures and their life after they turn 18 so that they have a clear understanding of their possible integration pathway.
The report urges that children need to have a realistic idea about procedures in host states, including 'painful' procedures, such as the possibility of forced return.
Over the past years, a growing number of migrating children have arrived in Cyprus and other European countries, with or without their families.
The European Commission estimated in 2017 that one in three arrivals in the EU is a minor.