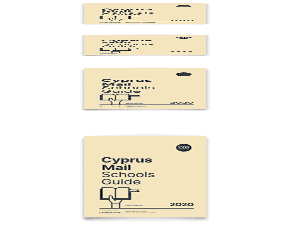 President Nicos Anastasiades is not pushing for any other settlement solution other than the one being discussed at the negotiating table, Foreign Minister Nicos Christodoulides said on Friday.
The minister was responding to the offensive launched by Akel leader Andros Kyprianou this week against Anastasiades' handling of the Cyprus problem.
On Thursday, Kyprianou said Anastasiades' position following the collapse of the talks in Switzerland last summer, and the recent crisis within Cyprus' exclusive economic zone, "do not allow us to think that the talks will resume any time soon unless he changes his approach".
It is obvious, Kyprianou said, that Anastasiades "disagrees with the framework set by the UN Secretary-General for the resumption of talks".
UNSG Antonio Guterres, he said, called on the two leaders to clarify whether they shared the same goal and if they agree with the procedure to be followed.
"Unfortunately, Mr Anastasiades is looking in other directions, outlining another framework. It is a fact that if (Turkey's) Navtex is not cancelled, if the Turkish provocations do not stop, there can be no developments. But how prepared are we for the next steps?" Kyprianou asked.
He said that when Anastasiades goes back and forth – as it happened in 2013 to the beginning of 2014 – he gives Turkey an opportunity and arguments to appear aggressive and provocative, "despite that it is in the wrong".
Anastasiades, he said, "with his contradictions and backtracking", not only allowed Ankara to be provocative and agressive, but "left us with no substantial support from the international community". The de-escalation of the tension caused by Turkey must be the top priority of the government, he said.
Speaking to Cybc on Friday, Christodoulides said, that there was no other solution pursued other than that already agreed.   "We never said we are working on any other solution than the one we are discussing at the negotiating table," Christodoulides said.
The international community and the United Nations, he said, acknowledge the positive stance of Anastasiades, who right after Crans-Montana and until today, he had sent three letters to the UNSG.
The only one who puts preconditions as regards the settlement talks, he said, was Turkey and the Turkish Cypriots on the issue of hydrocarbons.
"After so many years of talks, we no longer have the luxury of a new failure," Christodoulides said.  He added that a meeting between the two leaders would take place soon. During that meeting, which will be of a social nature, the president would also discuss his positions as to the talks, he said.
Kyprianou urged the Turkish Cypriot side to "rise to the occasion and insist on everything that has been agreed. "The indirect threats and statements insisting on putting Turkey on the scene of developments do not serve the best interest of either Greek Cypriots or Turkish Cypriots. On the contrary, they serve only Turkish imperialism and local nationalism on both sides of the wire," he said.