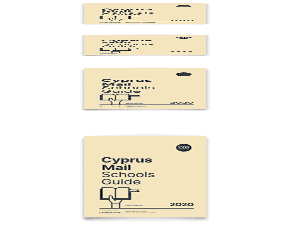 The Pharos Arts Foundation, in collaboration with The Keyboard Charitable Trust in London, will present a recital by talented young pianist Ilya Kondratiev tonight at the Shoe Factory in Nicosia.
Kondratiev is the prize winner of such renowned competitions as the International F Chopin Piano Competition (Hannover, 2011), International F Liszt Piano Competition (Budapest, 2011), International F Liszt Piano Competition (Weimar, 2011), the Fifth Tbilisi International Piano Competition (2013), the Birmingham International Piano Competition (2015) and the Ile-de-France International Piano Competition (Paris, 2016). He is also the winner of the Beethoven Senior Intercollegiate Competition (2015) and the Chappell Medal Piano Competition (2016).
He has appeared extensively as a soloist in venues such as the Great Hall of Moscow Tchaikovsky Conservatoire, Gasteig Munich, Weimarhalle, Palacio de Festivales de Santander, the Palace of Arts in Budapest, the Steinway Hall in London, St-Petersburg Philharmony and Bayreuth Stadthalle. He is also a dedicated chamber musician and, in 2009 founded the Robert Quintet, which won Second Prize at the 6th Stasys Vainunas Chamber Music Competition in Vilnius and the Third Prize at the Premio Vittorio Gui Chamber Music Competition in Florence in 2011.
The pianist is supported by the Henry Wood Trust Foundation, the Future of Russia Foundation, the Talent Unlimited Foundation and the Mark Zetland Foundation. In 2010 he won a DAAD scholarship to study in Germany. He has studied at the Moscow State Tchaikovsky Conservatoire and at the Samara College of Music. He obtained a Master's in Performance from the Royal College of Music in London, and is now pursuing the College's Artist Diploma, under the guidance of Vanessa Latarche.
For his first performance in Nicosia, Kondratiev will perform Piano Sonata No.18, Op.31 No.3 by Ludwig v. Beethoven, Impromptu in G-flat major & Impromptu in A-flat major, D.899 by Franz Schubert and Scherzo No.3 in C-sharp minor, Op.39 by Frederic Chopin. After the interval the pianist will continue with works by Franz Liszt.
Ilya Kondratiev
The Pharos Arts Foundation presents a recital with the pianist. March 28. The Shoe Factory, Nicosia. 8.30pm. €10/15. Tel: 22-663871