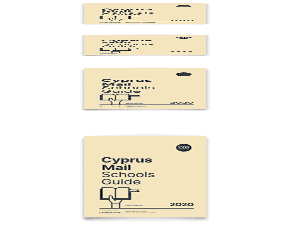 Greek and Turkish Cypriots on Saturday demanded the opening of the Dherynia crossing point in the Famagusta district to boost confidence and cooperation between the two communities.
In an event held on the north side of the road, which leaders Nicos Anastasiades and Mustafa Akinci agreed to open back in 2015, spokesman for the Famagusta Initiative Serdar Atai expressed disappointment at the blame game played by the two sides to justify the delay in opening the crossing.
The two leaders had also agreed to open another crossing, near Lefka in the northwest, and the plan is for both to be finished at the same time.
"We consider the position of opening both crossings simultaneously undemocratic because it puts the wishes of the people in these areas on hold," Atai said.
He added that opening Dherynia would benefit everyone living in the Famagusta area.
It would not only benefit tourism and trade but also boost the feeling of mutual trust, cooperation, and communication of the communities.
The crossing would serve as a new lung for Famagusta and help cultural and social development, he said.
"We are also waiting for steps to return Varosha to its rightful owners, who abandoned the area 44 years ago to escape death," Atai added.
Varosha was abandoned by its inhabitants in August 1974 ahead of the advancing Turkish army.
It was subsequently fenced off, and access was barred except for the Turkish military and United Nations personnel.
UN Security Council Resolution 550 of 1984 called for Varosha to be handed over to the administration of the United Nations and resettled by the inhabitants who were forced out.