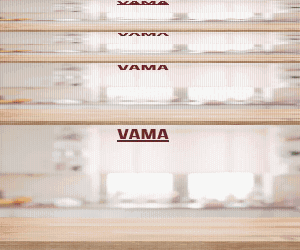 Archbishop Chrysostomos in his Easter sermon called for vigilance and a change of attitude towards settlement negotiations, saying that Cyprus found itself 'inexcusably' unprepared after what he called a third invasion by Turkey, this time of the Republic's exclusive economic zone (EEZ).
The church primate's Easter message focused on the Cyprus problem and on the new stance the government ought to adopt as regards Turkey.
He said that recently the threats of the 'occupation power have intensified'.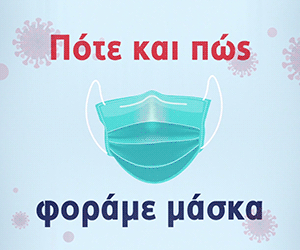 "In fact, a new, third invasion of our country took place, this time of our sea, in our EEZ. We appeared weak and inexcusably unprepared to face this new attack," he said.
Taking this into consideration, he said, "we have no margin for new errors, neither is neglect acceptable anymore".
In response to those who are calling for new concessions in the settlement talks so that Turkey will agree to return to the negotiation table, the archbishop warned that 'panicked concessions never restrict the insolence of the enemy. On the contrary, they reinforce it'.
"We need to accept that whatever we agree to under conditions of panic and obvious weakness, we will lose forever, without receiving something in return," the archbishop said.
Cyprus should have learned by now, he said, that concessions are perceived as weakness and not as will to reach a compromise. As a result, he said, 'the enemy returns stronger with new demands'.
He added that it has been proven that Turkey seeks dialogue to constantly put forth new demands.
The archbishop warned that Turkey is trying to give the impression that its unilateral demands are bilateral differences and that, to be resolved, negotiation is necessary 'otherwise, there will be war'.
"Its aim of course, is the acceptance of its demands so that it can project later on, another one, more advanced".
The archbishop said that he agrees with President Nicos Anastasiades' position that unless there is a lifting of the existing situation and clear indications of the sincerity of Turkey's intentions, 'we cannot engage in a new dialogue which would only serve her permanent goals, to conquer that is, and Turkify our entire country'.
"We call on him to insist on this position. Even more so, we need to set our terms. We believe that it is the right moment, facing Turkey's aggressiveness and her promotion of new faits accomplis, for a change of our course on the Cyprus problem," he said.
The government ought to highlight the true essence of the Cyprus problem, he said, which is the invasion and occupation of one country by another.
"To give reminders of the ethnic cleansing and the continued colonisation of our occupied areas," he said.
He said that he does not reject settlement talks, but that if one expects them to bring about any results, 'they will have to be carried out on this basis'.
The archbishop said that the new aggressive attitude of Turkey in Cyprus' EEZ 'should by now have convinced us that we ought to possess, even, a minimal deterrent force; and that we must line ourselves with the interests of other more powerful nations in the region'.
He stressed the importance of military power.
"A state that neglected for years its defence, which does not renew and enrich its weapons system and which has reduced to the minimum the (obligatory) military term of its citizens, will find it impossible to force and convince an aggressive opponent to resign from its goals, which are not secret anyway," he said.
He added that the members of the public share the same convictions and that 'they are ready for struggles and sacrifices. All that is required is guidance".
He said that the president and the entire pollical leadership ought to stand up to the occasion and assume this duty.
"We must understand that, now, more than ever, we are in danger of losing our ability to survive as Greeks, in our homeland".
He added that the current situation may be limiting the joy of the message of the resurrection of Christ, 'but the level of faith and hope increase … hope that the forces of light will conquer the forces of darkness and that in the end justice and morality will prevail'.