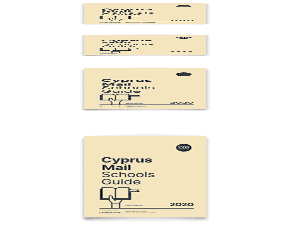 About 112 kilos of food were removed from supermarket shelves during the Easter period as part of the health inspection services clampdown, which found this year to have fared reasonably well.
Speaking to the Cyprus News Agency on Tuesday, Alvertos Karis, head of the health inspection services said recommendations for fining three companies had been filed.
Two concerned instances of staff not having proper health certificates and buildings not being at a satisfactory level, for example with openings in the walls or unclean equipment.
There were eight cases in which labels on food did not adhere to the law and EU regulations, which stipulate they should have all necessary information such as allergies in the Greek language.
In one of the cases, it was recommended that a fine is issued.
According to Karis, the companies will be inspected again after a short time and if they are found not to have complied measures will be taken against them.
Alhough inspections are carried out throughout the year, more were done ahead of Easter between March 21 and April 7 across Cyprus, which saw staff work overtime during Easter Friday and Saturday.
A total of 873 food establishments – including producers, factories and distributors, were inspected.
"Particular attention is given to importers or factories where foods expected to have increased demand during the holidays are produced, packaged or stored."
This includes companies dealing with egg dye, chocolate, flour, raisins and sesame.
"Inspections were centred on evaluating conditions of production, transport and selling the food products…as well as how they are labelled, which have to be in the Greek language and include all the information required by the regulations to assist and protect consumers."
Karis also said 112 kilos of food products were removed from supermarket shelves for various reasons including products past their sell by date, improper packaging, allergy related ingredients not written in the Greek language or items produced in factories which are not registered.
Imported goods were also inspected at ports of entry to the Republic coming from countries outside of the EU, Karis added.
A total of 57,000 kilos of sesame and 116,000 kilos of dry nuts were inspected.
Of these, 19,000 kilos of sesame will be disposed of or re-exported because lab tests on samples showed they contained salmonella.
The state lab also tested over 150 samples of Easter products including egg dye, tsourekia, chocolate eggs, dry nuts and cheese used for flaounes, to check for allergens and aflatoxins.
Nothing of concern came to light.
An additional 15 samples of items set to be in contact foods such as plates, platters and Easter mugs were also inspected, Karis said.