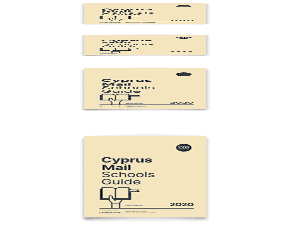 The CEO of Italian energy giant ENI, Claudio Descalzi, was defiant in the face of Turkish threats on Wednesday, saying the company was committed to its plans and would not just leave behind the €700 million it has invested in Cyprus' exclusive economic zone (EEZ).
Descalzi made the comments to reporters after a meeting he had with President Nicos Anastasiades and Energy Minister Giorgos Lakkotrypis in Nicosia.
In February this year, ENI drillship Saipem 12000 was prevented from reaching its target in block 3 Soupia, or Cuttlefish, in the island's EEZ by Turkish naval forces. The standoff lasted two weeks before the platform moved on to Morocco.
"So far, we have invested about €700 million in Cyprus and this means that we have a strong commitment to the country," Descalzi said.
Asked by reporters whether the company would return to block 3, he said: "One has to try again and again and again to succeed, adding that since the company had invested €700 million it was not planning to just leave it there.
He also said that blocks 9, 2, 8 and 11, were part of the company's activities and that during 2018-2019 they would drill or explore in most of them. "We have many other activities for which we are committed," he said. "There is good cooperation with the government and we share the same objectives." Descalzi also said that in order to better identify the quantities in block 6 Calypso field, the company would proceed with confirmation drilling.
ENI holds the concessions on blocks 2, 3, 8 and 9. It also has concessions on blocks 6 (with Total) and 8 (alone).  Descalzi said that in 2019 the company would be drilling in more areas for which it has licences.
ENI is contractually obligated to drill at least two more exploratory wells in their concessions
Descalzi pointed out that Europe imports more than 80 per cent of its natural gas and added that therefore the region was of great geopolitical importance to Europe, North Africa and the Middle East. "Cyprus has a very important place in the heart of Europe, in the heart of this region," he said.
Both Turkey and the Turkish Cypriots lay claim to a number of blocks, or part thereof in the EEZ, and have said they would disrupt the activities of foreign companies if the island's energy programme goes ahead without a Cyprus solution. The sizeable Calypso gas find, announced recently by ENI, lies in block 6 but not in an acreage claimed by Turkey.
Lakkotrypis said Wednesday after the meeting that ENI was one of the most important partners in the government's hydrocarbons endeavours.
He said the meeting had discussed the company's activities, undertaken either alone or with joint ventures involved in Cyprus' EEZ.  "We think that was a very good discussion," he said.
"ENI is an important partner in the Eastern Mediterranean in general, because of their activities in Egypt, but also soon in Lebanon," he added.
Asked when there might be a final picture of the Calypso, deposits, Lakkotrypis said: "The company does its own analysis and do so we with our independent consultants so we both have a picture. I think the next time we will have a more complete picture," he said, adding that it appeared confirmatory drilling would be needed in block 6.
"Right now, there are initial estimates. Drilling was successful, but it [confirmatory drilling] should be done to have accurate conclusions."
Commenting on his recent trip to Egypt, Lakkotrypis said there was constant discussion on the issue of a pipeline, which he said was currently in front of the European Commission for comments in accordance with European directives.
Asked drilling planned by US giants ExxonMobil in block 10, the minister said "the processes is going ahead as planned" with drilling set for the second half of 2018., Block 10 is not contested by Turkey.
Asked about the negotiations with Noble Energy, also a US company, for the production gas in block 12 Aphrodite field, Lakkotrypis said discussions were ongoing "on many levels" for commercial exploitation.