A Cypriot film about a man who tries to smuggle his lost dog across the buffer zone has just won an award at a major film festival
By Andria Kades
A working knowledge of the Cyprus problem most certainly helps in understanding the cinematic possibilities of a film featuring two Greek Cypriots, a Turkish Cypriot, a Turkish settler and a dog, but it is clearly not essential.
Smuggling Hendrix, a Cypriot-made comedy that contains all those elements, has just won the best international narrative feature film award at the prestigious Tribeca Film Festival in New York.
After nearly four years of stressful, gruelling work filmmaker Marios Piperides was delighted that his film was even showing at the festival last month.
"For us the award was being there. We said: 'OK we're here, we'll enjoy New York, the festival'," said Piperides.
"We were happy it was in the festival, it was a big surprise for us … and then slowly, slowly we started reading different articles on the top 10 films to watch, films not to be missed," which all included Smuggling Hendrix.
And then came the "totally unexpected" win.
As a way of highlighting the intricate idiosyncrasies of the Cyprob and its recent history, the plot of Smuggling Hendrix is inspired.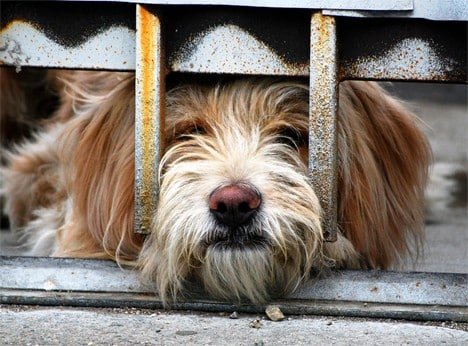 Greek Cypriot musician Yiannis is in the throes of breaking up with his girlfriend, has creditors hassling him and has generally had enough of life on the island amid the economic crisis.
His plans to escape and move to the Netherlands are hampered when his dog Jimi runs across the buffer zone into northern Cyprus just three days before Yiannis is due to leave.
Yiannis crosses the Ledra Palace checkpoint in Nicosia and finds Jimi but, as all dog owners know, animals are not allowed to cross from either side under the EU's Green Line Regulation.
He is turned back by Greek Cypriot police at the checkpoint, and, finding himself stuck in the north, has to try to find a way to bring his dog back with time against him.
He then meets Turkish settler, Hasan, whom he convinces to help smuggle Jimi back home.
They embark on an absurd journey trying to circumvent the island's political obstacles with the help of Yiannis' ex-girlfriend Kika and a Turkish Cypriot named Tuberk.
Piperides wrote and directed the film, with a €1.3m budget, which was co-produced by his own AMP Filmworks with funding from the culture ministry and a German production company Pallas Film and Greek Master Films.
The project took three and a half years, which Piperides describes as record time for a Cypriot film, bearing in mind the number of people involved and the funding from other countries.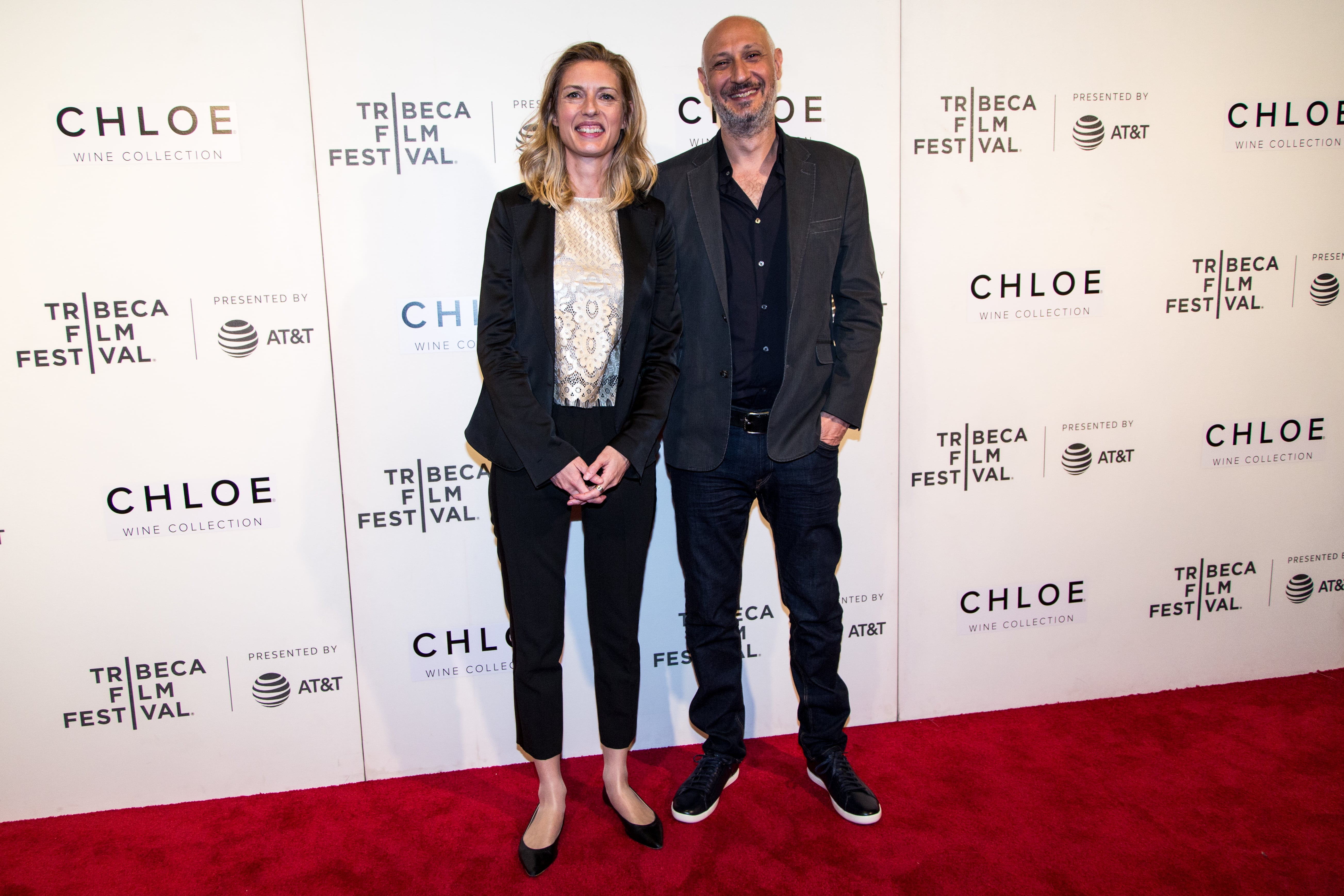 The inspiration for the comedy was a real event.
"We were walking down town in Nicosia with some friends and decided to go to the north. They had a dog with them and it was not allowed. I didn't know that."
Work on Smuggling Hendrix slowly began early in 2014. Courting foreign co-producers was no easy feat. Piperides made some 30 drafts of the script.
The more people involved through production companies, the higher the expectations because he had to prove he could be trusted, Piperides said. Though he has made eight feature films in the past – which have bagged him awards as well – coming from Cyprus is a disadvantage.
"We make two feature films per year. In Germany they make 300," he said.
"The more people you put on the project, the more pressure, the higher the expectations to deliver something that's good and going to open doors so you can do more projects after this. Our aim is not to do one project and that's it."
Inevitably, what might be considered compromises, to Cypriot audiences at least, had to be made. The German production company wanted a well-known actor to play Yiannis and the part went to Adam Bousdoukos, a German actor of Greek origin.
None of this matters to an international audience but any Cypriot would be immediately aware that the main character is not speaking Cypriot Greek in what is a quintessentially Cypriot film.
Piperides does not see this as a 'battle of creative control' but about discussions with production companies over the best approach for the film.
Production companies "wanted to get the best actor that would fit the part. They didn't care if it was Cypriot."
Starring Bousdoukos guaranteed more success for the film as he is already a well-known actor and the language issue was a difference which an international audience would not really recognise.
Piperides said in previous films he tried to work for a Cypriot audience starring local talent but ended up disappointed.
"In general Cypriots don't go to cinemas especially for Cypriot films so we did something for a more international audience," he said.
"It made people a little more secure about their investment."
Since winning at the festival, Piperides says the difference is now obvious and the film is getting much more promotion.
In Cyprus, it will be available next year, where it will probably play during Cyprus Film Days, he notes.
How will it be received? Piperides is realistic. "Some people will like it, some will not."
Piperides said he made a deliberate choice to humanise all the main characters who have such very different experiences of the Cyprus problem.
The Turkish settler in the film, Hassan, for instance is not portrayed as "just a settler". When the narrative of settlers is discussed in day to day life, Greek Cypriots generally view settlers as a number, as a statistic discussed as part of the Cyprus problem, he said.
In the film, however, Hassan is very much humanised.
"And you have to see it from their point of view. Some people might not like what Hassan is saying. It is what it is. This is how he sees the world," he said.
"We tried not to put any labels, Greek Cypriots, Turkish Cypriots, settlers – we tried to stay on the human side. Of a human being having a family, work, dreams and fears and trying to make it through everyday life," he said.
"Some people won't feel comfortable," Piperides suggests by the friendship between the Greek Cypriot, Turkish Cypriot, settler and Yiannis' ex-girlfriend.
"We'll see next year how it will be received."
The actors were very drawn to the idea "that (the film) didn't take sides, that it was on the human level but still having the political problem in the background".
"Having this story with the dog, they liked the fact that it was defending the characters for who they are without taking any sides or pushing any propaganda."
The subject matter, the location, the international array of actors and even the dog all created serious logistical challenges, many of them symbolic of the film itself.
They needed permits from the army and the UN to shoot and it was all done within a limited time.
A scene filmed at the checkpoint was actually a booth built during production right next to the actual checkpoint where they were not allowed to film.
Filming at the Home for Cooperation in the buffer zone also had to be done quickly "and then you have a dog that has to walk a long distance on its own with all those stray cats around."
They had to coordinate with actors from five different countries, cultures and work ethics: Germany, Greece, Turkey, Holland and Cyprus.
And as so many directors have learned, working with animals is never easy.
The dog came from the Netherlands and wasn't used to the summer heat.
"We had to give it a cooling vest," said Piperides.
For the scenes set in the north with the dog, the crew couldn't of course take it with them, so those scenes had to be faked by filming them in the south.
Looking back now, Piperides can laugh when he recalls how every single day he thought the film would never be made.
"There were so many things that could go wrong. Every day there was something. From the dog, to the dust, to the weather."
For now, despite submitting new proposals to the culture ministry for future projects, Piperides is trying to relax after nearly four crazy years as he sees what doors Smuggling Hendrix might open.
But it's been a great ride, even for the dog. Now safely back home in the cool Netherlands, it is gaining fame making commercials.