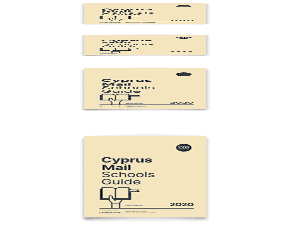 Old Strovolos is a picturesque place, with buildings that take us back to centuries gone by and narrow roads that make sure we slow down. Just as intriguing is the house in the area which has been transformed into art studios and whose six house artists, along with friends, will host its official opening on Friday.
The art studio, situated on Aphrodite Street has very aptly been named Aphrodite Street Studios. Each of the six artists – Lara Sophie Benjamin, Victoria Leonidou, Charitsa Mouyiasi, Joumana Sayegh, Fa-Tima and Hannah Udhe – who share the space has his or her own room where they can create while taking in the beautiful surroundings and the atmosphere of an old, traditional house.
On Friday from 7pm the studios will be open for anyone to visit and see where inspiration is turned into art, while sipping a glass of wine.
Then over the weekend, from 11am until 6pm, spend more time soaking up the art, while also visiting a market set up in the garden including stalls by guest artists selling their various creations. And as this will be a party of sorts, you can also expect food (from Eat Vegan All Day & The Food Garden on Saturday and Rita Barsoumian on Sunday) and music to complete the scene.
Joining the six house artists for this launch weekend will be guest artists Mathieu Devavry, Yphasmatographies, Nature Me and MarySou
A8: The Launch
An event to mark the opening of Aphrodite Street Studios. May 18-20. Aphrodite Street Studios, 8 Aphrodite Street, Old Strovolos 2059, Nicosia. Friday at 7pm, Saturday and Sunday 11am-6pm. Tel: Tel: 99-880554