Cyprus should have won the Eurovision, but none of the entries came close to the sophistication of some of their predecessors
By Alper Ali Riza
The last time I watched the Eurovision song contest was when Abba won it with 'Waterloo' in 1974.
After an interlude of nearly 40 years, I felt it was my patriotic duty to watch the contest last Saturday night when it looked as though Cyprus was going to win.
It seemed an eternity of mediocre songs and mediocre performers presented by four mediocre women with plastic smiles and plastic jokes.
In the end 'Toy', Israel's silly clucking song by Netta Barzilai, won first prize leaving most Cypriots dazed – as much for not winning as for losing to a chicken clucking song.
Cyprus' entry 'Fuego', sang by the Amazonian Eleni Foureira, was far and away the best performance. Coming second left Cypriots at home and abroad 'half way to paradise, so near yet so far away' – a bit like Crans-Montana did last year!
Like many pop songs it is not easy to make sense of the lyrics of 'Fuego'. On one interpretation they may even be a bit risqué – but so what? Songs these days are either cool or uncool; good to dance to or not so good. Fuego was both cool and great to dance to with a catchy refrain to boot.
'Waterloo' that won the contest for Sweden was not Abba's coolest dance song. 'Dancing Queen' and the Rolling Stone's early hit 'Satisfaction' are my generation's all-time favourites. They are musically complex as well as great dance songs and make you feel good whatever your mood.
I am reliably informed that 'Dancing Queen' is still one of the best songs to dance to when you are out clubbing and that in some clubs it has even acquired the status of a gay anthem.
As for 'Satisfaction' it certainly defined my generation. Its boisterous opening bars are of a piece with the opening bars of Beethoven's fifth symphony, not just musically but also because they were both revolutionary at a time of great social and political change.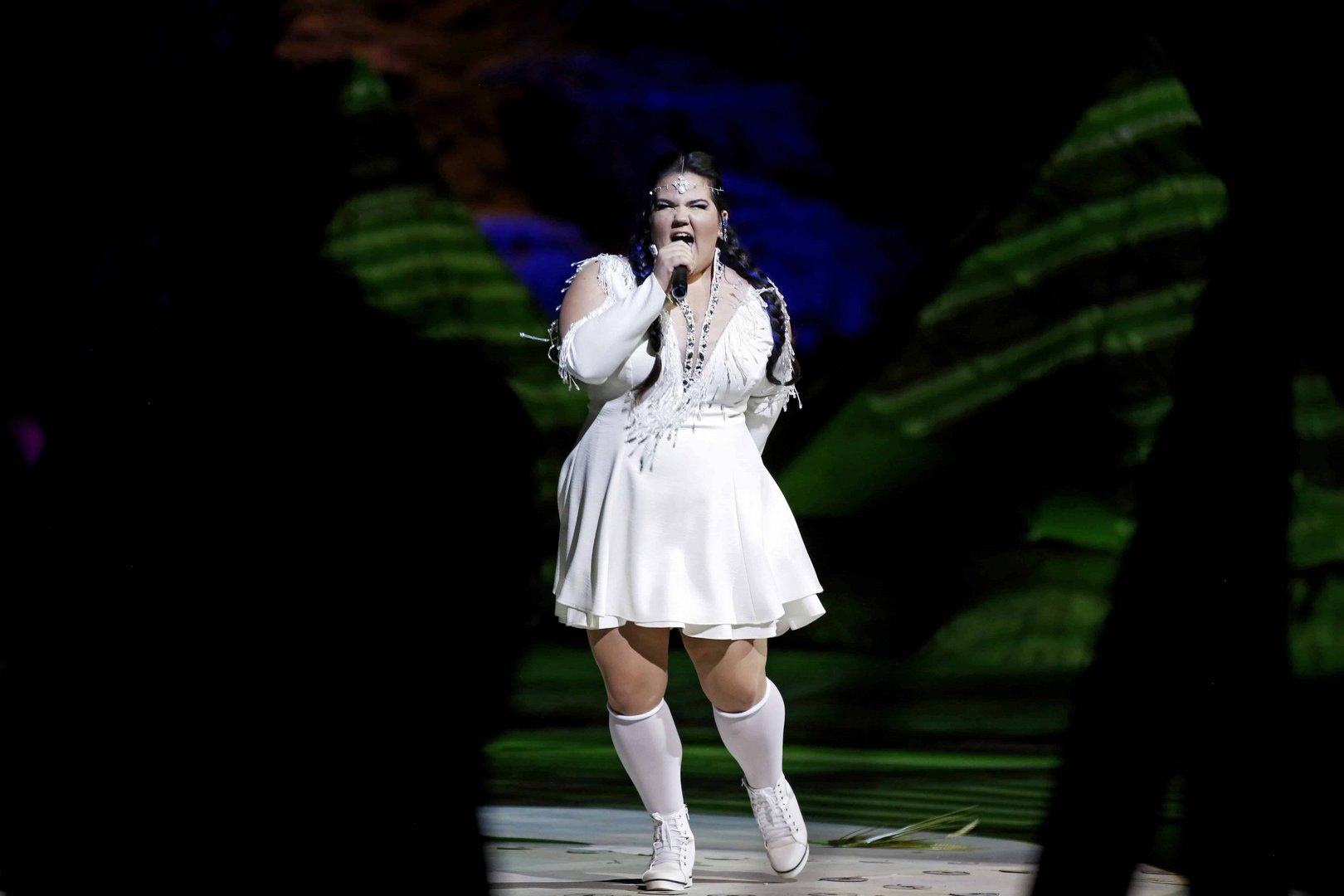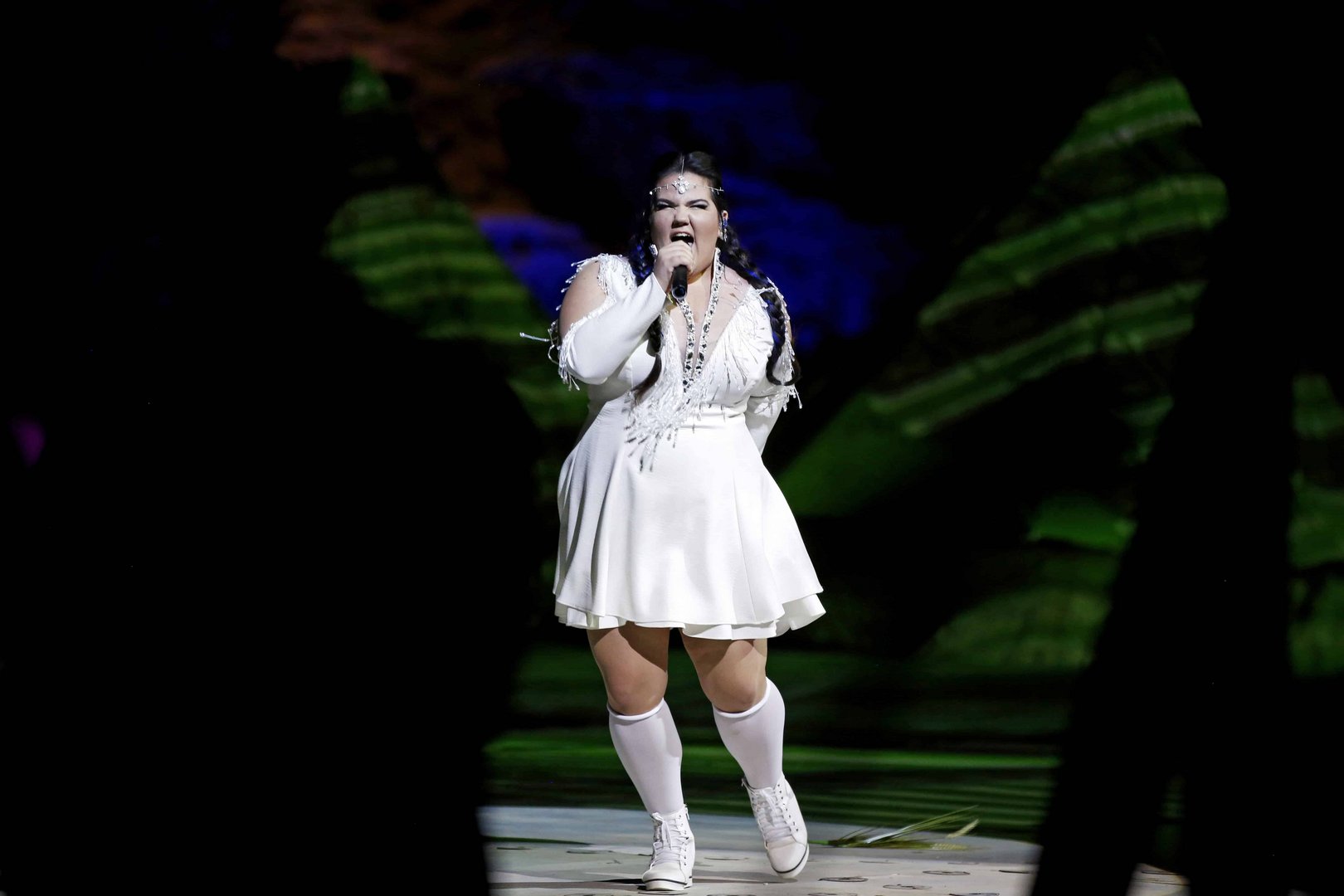 The choice of the chicken song 'Toy' for first prize is more strange than revolutionary. My guess is that this summer 'Fuego' will be second to none in the bars and clubs around the Mediterranean from Malaga to Larnaca. Alas not in Tel Aviv judging by the welcome that city gave Netta, stealing even Ivanka Trump's thunder at the opening of the American embassy in Jerusalem.
Cyprus should have won the Eurovision song contest Lisbon 2018 hands down. And if this newspaper were a red top the headline last Sunday would have been: We wuz robbed!
Netta Barzilai is a sweet young woman with a sweet voice and a sweet disposition but I never thought her song 'Toy' could win it until she got all those votes from the public right at the end. It seems people voted for the singer not the song!
Here is a sample of the words:
Ree, ouch, hey, hm, la
Ree, ouch, hey, hm, la
He's a bucka-mhm-buck-mhm-buckbuck-buck-mhm boy
Wonder Woman don't you ever forget
You're divine and he's about to regret
He's a bucka-mhm-buck-mhm-buckbuck-buck-mhm boy
I'm not your toy
Not your toy
You stupid boy
Stupid boy
I'll take you down
I'll make you watch me
Cululoo, cululoo
Cululoo, cululoo
The lyrics of songs do not often do justice to their performance. Songs need to be performed; but even allowing for poetic licence it is difficult to comprehend how 'Toy' was voted the best song in the Eurovision contest 2018. Perhaps it is to do with a generational difference in musical taste to which I plead guilty: as always there is no accounting for taste: De gustibus non est disputantum.  
That said 'Toy' might yet prove politically controversial. First, the Eurovision rules say that songs must not be political and it seems 'Toy' is gender political and may even have won votes because of its political message.
Second, next year the Eurovision song contest is expected to take place in Jerusalem – Israel has now won the contest four times and hosted the event in Jerusalem twice, the last in 1999.
But that was before Donald Trump put his big foot in it by deciding to move the American embassy to Jerusalem causing the region all sorts of problems and the death and serious injury of a huge number of Palestinians who regard Jerusalem as their capital city too.
It is ultimately for the European Broadcasting Union and the commercial sponsors to approve the venue but it does not have to be the capital of the host country.
The UK held the event in Birmingham in 1998. In the case of Israel, Tel Aviv is a much more cool city for this sort of event than Jerusalem and a lot less controversial.
Jerusalem is too steeped in the religious symbolism of all three monotheistic faiths to hold such a secular, some might say, decadent event.
Historically winning Eurovision does not launch the career of the singer of the song or the song's popularity. The UK's entry for the Eurovision song contest in 1968 'Those were the days' sang by Sandy Shaw came second but no one now remembers the song that came first.
Everyone who is not a millennial knows 'Those were the days.' It went from strength to strength. It is a Russian romance song that was set to English lyrics that came top of the hit parade in 1970 after it was sang by Mary Hopkin.
It is a little unfair to compare its melancholy lyrics of nostalgia and the absurdity of the human condition with those of the songs we heard last Saturday but, as those were indeed the days here is a sample:
'Once upon a time there was a tavern
Where we used to raise a glass or two
Remember how we laughed away the hours
And dreamed of all the great things we could do
Those were the days my friend
We thought they'd never end
We'd sing and dance forever and a day
We'd live the life we choose
We'd fight and never lose
For we were young and sure to have our way.
Then the busy years went rushing by us
We lost our starry notions on the way
If by chance I'd see you in the tavern
We'd smile at one another and we'd say
Those were the days,
Oh yes those were the days.
I rest my case
Alper Ali Riza is a queen's counsel in the UK and a part time judge