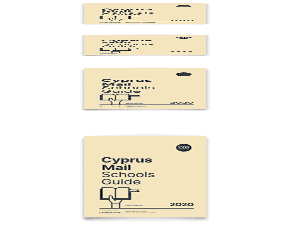 Turkish Cypriots are reportedly considering adopting another currency as the plummeting Turkish lira continues to batter their economy, Turkish Cypriot newspapers reported on Wednesday.
'Prime minister' Tufan Erhurman said radical measures were being considered, suggesting that one of them was using a different currency.
Euros, pound sterling and the US dollar are all accepted in the north of Cyprus, but the official currency is the Turkish lira which has continued to fall as investors are alarmed over the direction of monetary policy under President Tayyip Erdogan
"If we are experiencing certain problems beyond our control due to the value losses of the Turkish lira, then we need to discuss these issues openly with the Turkish Republic, and we have started to talk with them," Erhurman told a news conference on Tuesday.
He stated that the change of currency and currency hedging are among the measures that are on the table for discussion.
Kibris Postasi columnist Serhat Incirli said the Turkish lira crisis was not only a fight about interest rates between Erdogan and investors.
Incirli says the rules of capitalism were consistently applied and if necessary they would express lack of confidence in Turkey and drive away foreign investors.
Incirli criticised Turkish Cypriot authorities for waiting for the Turkish elections on June 24 before they do something, adding that they only way out was a federal solution to the island's division.
What would be better, he asked, being an EU state or buffeted by uncertainty?
Addressing those inside the Turkish Cypriot community who suggest that Greek Cypriots would wipe Turkish Cypriots out or assimilate them, Incirli said "Get over it. Are we not finished anyway? At least we won't live in agony."
Daily Politis reported on Wednesday that Turkish Cypriots were looking to open accounts in banks in the Republic.
A source at Hellenic Bank said they had no such information. The Bank of Cyprus (BoC) said they had nothing concrete beyond some requests for information on what was necessary to open an account but "nothing out of the ordinary".
But opening an account for a Turkish Cypriot would be very difficult if not impossible due to regulatory directives if they live and work in the north.
A BoC source said it was much easier before the banking collapse in 2013. A lot of Turkish Cypriots had accounts at the lender but a lot chose to close them in the runup to the collapse from fear they would lose their money.
The bank also closed a lot of accounts in the aftermath, including scores that were found to share the same address in Engomi in Nicosia.
Keeping one would also be difficult as beyond the conditions of having a valid address and being reachable, there was the issue of origin of the cash, something largely ignored before the collapse but rigorously enforced nowadays.
The Turkish lira tumbled more than 5 per cent on Wednesday before recovering some ground, the latest drop in a sell-off that reflects growing investor alarm.
The decline, exacerbated by stop-loss selling by Japanese retail investors overnight, brings the lira's losses to more than 20 per cent so far this year and puts it on track for its worst monthly performance since the 2008 financial crisis.
Government spokesman Bekir Bozdag said a game was being played with the lira, but it would not affect next month's presidential and parliamentary elections. Neither Erdogan nor the central bank commented on Wednesday's fall.
A self-described "enemy of interest rates", Erdogan wants borrowing costs lowered to spur credit growth and construction, and he said last week he would seek greater control over monetary policy after elections set for June 24.