AUDITOR- prosecutor- judge- punisher- General and guardian of public morality, Odysseas came a bit unstuck last week when he tried to bully law commissioner Leda Koursoumba into submission. Neither the intimidation nor the public shaming had the desired results, Koursoumba refusing to be silenced by Odysseas' shock tactics.
It was the second time in a couple of weeks that the public persecutor had failed to defeat his chosen victim. A week earlier, his omniscience was challenged and his moral authority left in tatters by Ombudswoman Maria Stylianou-Lottides, who cited the law to argue that Odysseas had no constitutional authority to exercise checks on her office.
I am certain these reversals will not dent his bullet-proof confidence or shake his conviction that every public official is obliged to bow respectfully before him and accept his edicts without protest. When he encounters difficult subordinates, like the two uppity ladies claiming they are his equals and causing him public embarrassment by questioning his omniscience and inalienable right to judge them, he resorts to a very smart face-saving tactic – announcing he will report them to the Attorney-General.
THE AG was asked by Odysseas to investigate the possible commitment of a criminal offence by Koursoumba in connection with giving the auditor-general untrue information. We have lost count of how many officials Odysseas has reported to the AG for suspected wrongdoing, without a single case being pursued.
In January he reported Stylianou-Lottides for her refusal to give him data for an audit – a criminal offence according to Odysseas – but the AG has still not prosecuted her. I am surprised Odysseas has not carried out an investigation into the AG's failure to prosecute the cases he sends him.
Of course, in the case of Stylianou-Lottides, Odysseas could have reported her appointment as being the result of suspected rusfeti, which is a criminal offence, but that would have embarrassed prez Nik who carried it out.
And to be fair, whenever Odysseas has investigated suspicions against the Prez – RyanAir and Pera Pedi development – on instructions from the prez, he has never found the slightest hint of wrongdoing. An investigation by Odysseas into Stylianou-Lottides' appointment would have shown there was no hint of presidential rusfeti.
IN THE CASE of Koursoumba, Odysseas initially based his public attack on her office paying out some half a million euro to lawyers to prepare legislation for the federal government (at the time when our prez was still pretending he wanted a settlement). He made a big fuss about this at the House, as if this was Koursoumba's initiative.
When it became apparent that the expenditure had been sanctioned by the government and the commissioner executed a decision taken by the Council of Ministers, Odysseas had to find another way to punish her for having the nerve to stand up to him and defend herself. He announced that she was not using her state limo for official business only and that she was using her office messenger as a driver after office hours.
How did he know this, given that Koursoumba was not filling in the car log book? Her limo had done twice as many miles as Odysseas' limo over a year which implied personal use, he decreed. When she explained that her role as Commissioner for the Protection of the Child involved continuous travel all over the country to check that kids were being treated well he decided there was another issue – she was not allowed to use the office messenger as a driver after office-hours.
Asked why he had investigated Koursoumba's use of the state car on a radio show, Odysseas said his office had received complaints about the matter from members of the public. The complaints of the public were a God-send after her impudent show of disrespect to him over the legal fees.
THE VISIT of a high-ranking Yank official from the Treasury Department a few weeks ago sent the government into a bit of a panic as his message was that the US was not happy with the way Kyproulla was being used by Russian businessmen and that it expected us to clean up our act.
Assistant Secretary for Terrorist Financing Marshall Billingslea was very blunt at the meetings he had with the foreign minister, finance minister and our non-existent Central Bank Governor Crystal. "It is vital that illicit actors know that Cyprus is not open for business," said a statement posted on the US embassy's website after Billingslea's meetings.
The "illicit actors" referred to were Russian businessmen under US sanctions. The Yank had asked that the Cyprus passport granted to billionaire Oleg Deripaska, who was included on the latest US sanctions list, was taken away from him. He also told Harris and Crystal that the US had an issue with Victor Vekselberg's links with the Bank of Cyprus. Vekselberg, also on the sanctions list, is the BoC's biggest shareholder, which put the bank's board in a bit quandary over what to do.
The bank is keeping very quiet about the matter, but it took Billingslea's stern warnings so seriously it would be no surprise if it has not already closed down Vekselberg's accounts.
IT WAS panic stations at law and auditing firms that have been raking in the millions from Russian businessmen. The Bar Association and Institute of Certified Public Accountants of Cyprus issued circulars to their members warning them to monitor the US sanctions lists and not to do any business with individuals or firms included in these.
The only person who was unfazed was prez Nik, who chose to ignore the warnings that the Yanks were going after Russian businesses, convinced that this was just bluffing. It is not clear whether his position was shaped by what was best for the country or for his law office, which has plenty of Russian businesses on its clients' list, but as we know he does not take big, unpopular decisions unless a gun is put to his head.
He did not meet Billingslea so no gun was put to his head this time.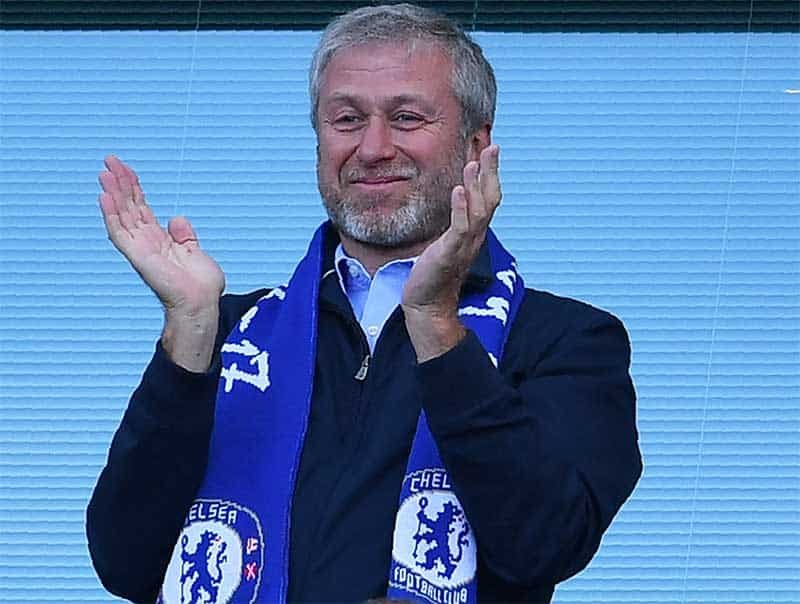 THE DECISION of the government to clean up its passport issuing act, may have had something to do with the Yanks' warnings. On Monday the Council of Ministers decided to limit applications for passports to 700 per year, which changes nothing as the highest number issued in one year was 510 in 2017.
There are as many issued to the members of the applicants' families. So last year the total was 1,013. It is possible to have 400 applications and 1,000 passports issued. The limit, in other words, is a gimmick to show that it is not a free-for-all, as was the change of the name of the "Citizenship by investment scheme", which will now be known as "Cypriot Investment Scheme." That will fool a lot of people.
The only real changes decided was that each application would be subject to enhanced due diligence and that applicants would have to wait six months for their application to be examined. Of course if the application is being handled by the Nicos Anastasiades Law Office it might not take so long because a fast-track service is available.
THERE is a fantastic marketing opportunity for the new Cypriot Investment Scheme. One of our law firms should approach Russian billionaire and Chelsea owner Roman Abramovich and suggest to him to apply for a Cyprus passport. Abramovich was unable to watch his team's FA Cup Final win last weekend because the UK authorities had delayed processing his entry visa.
If he was issued a Cyprus passport he would not be subject to the whims of some Home Office jobsworth and would never miss a Chelsea match again. For Kyproulla, such a high profile Cypriot citizen would help the Cypriot Investment Scheme generate a lot more investment. The irony is that Abramovich has invested close to a billion pounds in Chelski and he still can't enter the UK whenever he wants to. If he invests 2 million euro in Kyproulla (our Coffeeshop would welcome the investment) he can enter the UK whenever he wants to, even after Brexit. It's a no brainer really.
YOU HAD to laugh listening to the education minister Costas Hambiaouris revealing that there were teachers in public school who were unfit to teach because they had psychological problems. The revelations came as Hambiaouris engaged in a war of words with the teaching unions.
What the unions quite rightly pointed out was that the minister had for years been a primary school inspector but had never done anything to have the psycho teachers removed from classes. Of course the unions have a nerve, when you consider how they fought to preserve the waiting list appointment system, which ensures that any psycho case with a university degree was entitled to a teaching job in a public school, when their turn came, no questions asked.
HYPOCRISY is very strong in the Paphos district where all the true Cypriots reside. Last Monday Tass News Agency carried a report about the Yeronisos archaeological digs allegedly threatening a rare plant. This concern was expressed by some Forestry Department official.
A Peyia municipal councillor told the news agency that the excavations should be made in such a way so as not to destroy the habitat of the area. Peyia has been covered in concrete by developers, without the village's councillors ever expressing the slightest concern for the area's habitat but they are suddenly concerned about the habitat of Yeronisos.
A couple of months ago the Peyia councillors were attacking environmentalists that wanted to stop the development of the sea caves area. They defended the right of Paphite developers to destroy the habitat of the sea caves but now they are supposedly concerned about a rare plant on Yeronisos, the protection of which has been ensured by the archaeologists.
Only Paphites could consider archaeologists a bigger threat to the environment than developers.