Argentina 1978 - An Overview
The 1978 World Cup was held in Argentina and kicked off under a cloud due to a brutal military dictatorship in the country.
Thousands of people had been killed and even Omar Actis, president of the World Cup Organising Committee, was assassinated by guerrillas.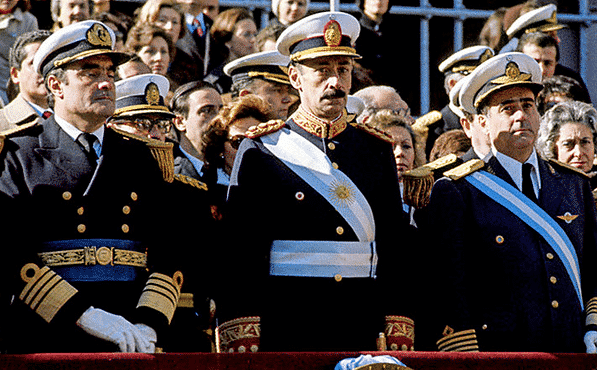 Dutch superstar Johan Cruyff and West Germany's Paul Breitner refused to participate due to the political situation.
Thankfully, once the tournament got underway, there were no further reports of violence, with the host nation desperate for their first World Cup title after being beaten in the inaugural final in 1930.
However there was some on-field controversy involving the hosts. In the final game of the second group stage Argentina had to defeat Peru by four goals to make it to the final. Trailing 2–0 at half-time, Peru simply collapsed in the second half, and Argentina eventually won 6–0. Rumors suggested that Peru might have been bribed into allowing Argentina to win the match by such a large margin.
This was the last World Cup tournament to use the original inclusion of 16 teams – for the next World Cup in Spain, FIFA expanded that tournament to 24 teams.
Tunisia made history by becoming the first African nation to win a match in the World Cup finals when they beat Mexico 3-1, while Brazil went home undefeated although their football wasn't as swashbuckling as at previous editions.
Scotland were once again Britain's sole representative.
The first time penalty shootouts for drawn matches were introduced to the World Cup was in 1978 (though the first to occur was in 1982).
The first player to score for both teams in a match was Ernie Brandts of the Netherlands in 1978. He first scored an own goal against Italy, and then the equaliser for his own team.
The tournament was staged virtually without any problems, but the schedule needed to be modernised as too many matches were played simultaneously thus avoiding a maximum worldwide live TV audience.
VITAL STATISTICS
| | |
| --- | --- |
| Host country: | Argentina |
| Dates: | June 11 – July 25 (25 days) |
| Teams: | 16 (from 5 confederations) |
| Venues: | 6 |
| Champions: | Argentina |
| Runners-up: | Netherlands |
| Third place: | Brazil |
| Fourth place: | Italy |
| Matches played: | 38 |
| Goals scored: | 102 (2.68/game) |
| Attendance: | 1,545,791 (40,679/game) |
| Top scorer: | M.Kempes ARG (6 goals) |
[mp_ads_system ads_system_select="48205″]
THE FINAL - Argentina 3 - Netherlands 1
The 1978 World Cup final took place in a hostile atmosphere in Buenos Aires and was between host nation Argentina and the Netherlands.
Mario Kempes opened the scoring for Argentina after 38 minutes, and they held the lead until 12 minutes from time when substitute Dick Nanninga headed home a Dutch equaliser.
The Netherlands nearly won the match in the final minutes when Rob Rensenbrink hit the post and the final went to extra time.
Kempes scored his second in the 105th minute after an almighty scramble and Daniel Bertoni would seal the deal ten minutes later.
This was something Argentina had been waiting for since 1930 when they lost to Uruguay in the inaugural World Cup final across the Rio de la Plata.
The Netherlands meanwhile lost their second World Cup final in a row, both times to the host nation, after losing to West Germany in 1974.

They refused to attend the post-match ceremonies due to what they felt was excessive gamesmanship from their opponents prior to kick-off.
As well as Kempes' brilliance, the Argentina team will be remembered for Ubaldo Fillol's great goalkeeping, Daniel Passarella's leadership in defence and Ossie Ardiles' tireless running.
THE ROAD TO THE FINAL
Argentina
Group stage 1
Hungary 2-1
France 2-1
Italy 0-1
Group stage 2
Poland 2-0
Brazil 0-0
 Peru 6-0
The Netherlands
Group stage 1
Iran 3-0
 Peru 0-0
 Scotland 2-3
Group stage 2
Austria 5-1
West Germany 2-2
Italy 2-1