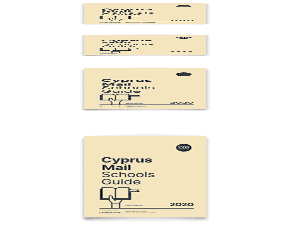 The Fiscal Council said on Wednesday that the current favourable macroeconomic environment should not become an excuse for reversing recent or halting structural changes as the economy is still facing risks and challenges.
This environment which allowed the economy to expand 3.9 per cent last year and the government to generate a fiscal surplus of 1.8 per cent of the economy, should instead be seen as an opportunity to reform the pension, education and legal system and the civil service, said the Fiscal Council in its spring report. The advisory body is tasked with monitoring the drafting and execution of the government budget to avert fiscal derailment.
The council said that it was concerned over the lack of progress in the privatisation of the state-telecom Cyta amid union pressure for further pay rises.
The economy's poor competitiveness and lack of diversification, its vulnerability to unexpected turbulences and changes to the economic environment with the high government debt restricting the government's ability to react, are some of the major challenges and risks the economy faces, the council said.
It should be expected that the impact of the favourable external environment, the European Central Bank's (ECB) accommodating monetary policy, the government's citizenship-by-investment scheme that aims at attracting foreign investment, "could and should be reduced to the minimum," the Fiscal Council said.
It added that "the continuation and increase of the economy's dependence on these factors could inevitably cause the effects of the 'Dutch disease,' i.e. the transfer of resources away from the economy's productive sectors," the body said.
The government which last year could more than meet its fiscal targets, is expected to do the same this year and in 2019, "provided that the government's budget policy and the general environment won't change considerably," the Council continued.
The Council said that the government, which issued in April government bonds worth €2.4bn in favour of the Cyprus Cooperative Bank to support it, may reduce the public debt below 60 per cent of the gross domestic product (GDP) by 2029, if it uses the entire primary surplus to debt repayment.
The public debt, which fell last year to 97.6 per cent of economic output from 105.9 per cent in 2016, is expected to rise to close at 103 per cent this year and fall in 2019 again below the 100 per cent mark, the council said.