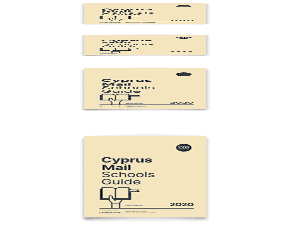 Conservationist group BirdLife Cyprus voiced outrage on Tuesday and accused the authorities of going ahead with the development of the huge casino resort at Zakaki without proper environmental impact assessments in a frantic development race in the name of profit and at the expense of protected areas and species.
In a statement released on Tuesday, BirdLife said the lack of proper assessments went against EU and Cypriot laws.
"The Akrotiri Peninsula is a unique wetland and is home to many wonderful birds, plants and habitats protected under national and European laws," BirdLife said. "While media coverage has very much focused on the economic and job creation benefits of this touristic development, very little has been said about the environmental impacts of this huge project on the peninsula and its wildlife. These have, sadly, been brushed away, in the name of profit."
The NGO said the project is located next to the most important wetland in Cyprus, the Akrotiri Salt Lake, and also within an area that has been recognized as an Important Bird Area (IBA) and which should, therefore, have been protected as a Natura 2000 site for its outstanding importance for the Red-footed Falcon.
The falcon, whose population is in decline, visits Cyprus every spring and autumn and uses the area to roost and feed during migration.
"A project of this size will lead to the loss of valuable habitat not only for the Red-footed Falcon but for also many other species, such as the Eleonora's Falcon, with possibly irreversible consequences."
Despite the laying of the foundation stone being set for Friday, the environmental impact assessment has not yet been completed and there was no sign of the extra, appropriate assessment called for when developments loom close to Natura 2000 sites, which the Akrotiri Peninsula is.
"Shockingly, the consultants that undertook the Environmental Impact Assessment (EIA) study on behalf of the casino development company are ignoring and denying the presence of the two falcon species in the area," BirdLife said. "Even worse, their study concludes that 'there would be no adverse impact, that the self-contained resort would be built within an urban zoning area and that the part in dispute did not have protected wildlife'."
BirdLife rejected the claims, saying that the EIA was "insufficient and of low quality" on multiple issues: impact on protected bird species, bird monitoring surveys, assessment of cumulative effects, loss of very good irrigated agricultural land; "One can only question the credibility and robustness of this EIA study when it concludes that this massive casino project, built next to the Akrotiri wetland, will not have any adverse impacts on the environment"
The organisation said it was not against development as long as proper EIAs were undertaken and there were no serious impacts on the environment.
"Sadly, over the last few months, we have been witnessing development 'popping up' and illegal activities taking place in a number of protected areas, while environmental assessment procedures are either 'fast-tracked' or bypassed in favour of short-term economic growth."