By Annette Chrysostomou
A SURGE in ticks this year brings with it an increase in the tick-borne Lyme disease which can seriously damage numerous organs in the human body.
For years, there has been a steady rise in the number of ticks around the world, and with the season starting early due to mild winter weather, numbers in Cyprus are especially high this year, authorities confirmed. Ticks, which are not insects, but related to spiders, like the heat.
Nesting in high grass they can sense passing animals or humans by their body heat. On their host, they try to find an area of soft skin, preferably in a warm region of the body, such as the armpit or behind the knee.
"We had a very mild winter," Nicosia vet Andreas Artemiou said. "The season for ticks started in February this year, so there are more of them."
In Europe, the spread is confounded by the growing number of deer, which have no natural animals. From forests or meadows, they can and do jump on people going for a walk in the countryside.
The problem is that they may carry diseases.
More than six out of 10 known infectious diseases and three out of four new or emerging infectious diseases are spread to humans from other animals, including livestock and wildlife, according to estimates published by the US Centre for Disease Control and Prevention (CDC).
Sheep, deer, rodents, and other small mammals can carry Borrelia burgdorferi, the bacterium in ticks that causes Lyme disease, so called because it was first reported in the town of Old Lyme, Connecticut.
Symptoms of Lyme disease include pain in muscles and joints, fatigue, swollen glands, fever, upset stomach, headache, forgetfulness, sleep disorders and depression.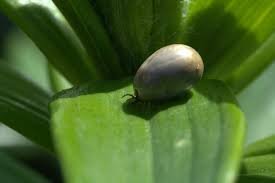 As yet, Artemiou said, local animals in Cyprus don't have the disease, but that doesn't mean there is no danger that pets – and humans – will contract it. It often stems from imported animals.
"Our biggest fear is from strays in the occupied areas, and from dogs people buy from there," he explained.
"The EU laws say that animals travelling from one EU country to another should be treated for ticks and fleas 24 to 48 hours before they travel."
In fact, Lyme disease is more common than people know, said operations officer Nicola Martin of Poseidonia medical centre in Larnaca, which specialises in its treatment.
"People bring it back from the UK, or from Asia. Word hasn't gone out and even I didn't know about it before working here, but it is surprisingly very common."
"Certain medical authorities in some countries will not accept the existence of Lyme's nor the treatment as it opens up claims for the authorities having to administer treatments. It also allows potential lawsuits due to lack of treatments in previous years, so they are in a difficult situation which clearly gives them an excuse albeit unjustifiable."
After taking a walk in the countryside, people should pop their clothes into a hot dryer for five minutes, she recommends, as the ticks can be tiny and difficult to detect. They should also check their bodies.
Ticks often go unnoticed because they discharge an anesthetic when burying themselves into their host's skin.
When one does find one, it is recommended to remove it carefully, without squeezing its body, because this would allow its potentially infectious body fluids to escape, and it is important to remove the tiny legs as well.
How patients are treated depends on how many bacteria have spread through the body by the time of the diagnosis. The public sector treats it with antibiotics.
"It is important to treat it in the early stages," Maria Kouliou from the office of communicable diseases of the health ministry said, adding otherwise the disease can lead to problems of the heart and the central nervous system.
She explained that when someone who intends to spend some time in an area where ticks are problematic the health ministry gives advice on what to do to those who ask.
There is also the possibility of a vaccination. The vaccine though is not readily available in Cyprus but has to be ordered. Kouliou recommends that travellers who plan to spend a lot of time outdoors during a stay abroad and need to make use of the vaccine should inform the health ministry well in advance.
The private sector has other treatments available. High O2 environments will kill off Lyme bacteria and stop its replication. Those who decide on a Hyberbaric Oxygen Therapy which the Poseidonia medical centre offers need to invest time and money.
The centre recommends daily sessions for 40 days as a therapy, for which the price is €75 per hour.
Where the vet, the private and the public health sectors agree is that the ticks are unlikely to go away.
As Kouliou put it, "with climate change this is an emerging problem."