I was afraid that I would not have enough material for Part II of our look at the lighter side of the World Cup but thanks to Germany we can even turn this column into a daily feature for the duration of the tournament.
Have a safe journey home. ? pic.twitter.com/onSAL1Y1Ai

— Football Trolls #WorldCup (@FootballlTrolls) June 27, 2018
I don't think there was anyone (outside of Germany of course) who a shed a tear for the Panzer's complete and utter humiliation in Russia, and it's just not their failure to progress to the next stage. They finished bottom of their group, scored the least and conceded the most goals, it's like the perfect hat-rick in some ways.
Snot eating German coach Joachim Löw must take the lion's share of the blame especially if you consider his decision to leave out of the German WC squad one of the best players in the Premier League this season Leroy Sane.
And yet the Germans were breeming with confidence before the tournament begun.
Ozil had this to say: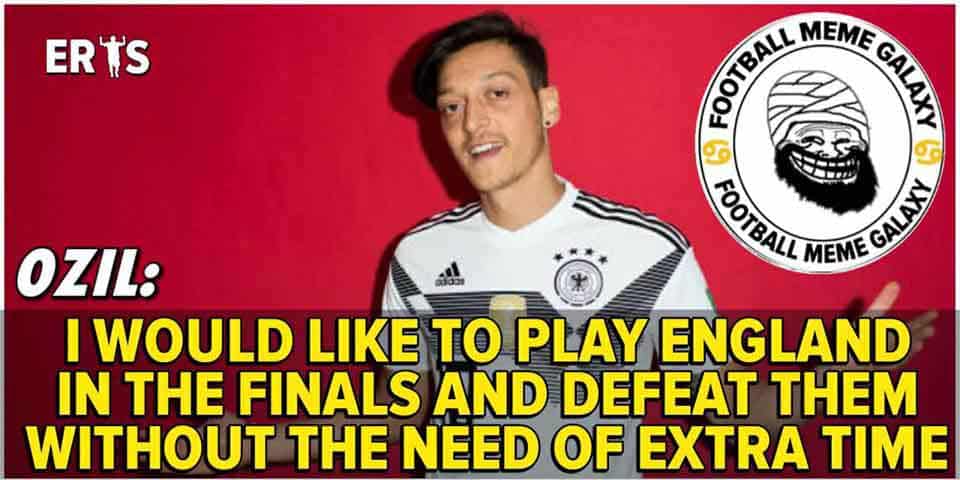 Even Liverpool's German manager Herr Klopp was sure about his country's success in Russia

However after losing to Mexico in the opening game Frau Merkel was quick on the ball (excuse the pun) to set things right.
"Donald? It's me, Angela. Please build the wall." pic.twitter.com/Nwe8Ufn5Qp

— Troll Football (@TrollFootball) June 17, 2018
But the strong lady of Germany did not stop there
"Kim? It's me, Angela. Let's go on war with South Korea." pic.twitter.com/bybsoRprzz

— Troll Football (@TrollFootball) June 27, 2018
Mitchell Brothero was quick to respond to Angela's first request
'Mexico is building a wall and so far Germany is paying for it.'
while spare a thought for our Mexican friend who was left behind due to marital reasons
OMG ? pic.twitter.com/vAYPqC4KQI

— Football Trolls #WorldCup (@FootballlTrolls) June 18, 2018
I think enough gloom and doom. Perhaps if the Germans loosened up a bit and followed Senegal's pre-game warm up routine things may have been different. At least the Africans seem to be enjoying themselves, after all it's just a game.
I managed to find a Brazilian gem that thankfully did not concern Neymar. It's a funeral procession and guess who the Brazilians are mourning for? (the Germans are just indirectly involved here)
Lebanese Brazil fans doing Germany's funeral after their exit from the #WorldCup
(?: @FCBeej )pic.twitter.com/a6uCc0CcXO

— Troll Football Media (@Troll__Footbal) June 28, 2018
Roberto Carlos, one of the best left backs Brazil ever had and well respected in the land of Samba, said that it's not Neymar that makes Brazil tick, but Coutinho. He must have been impressed by the way he strikes the ball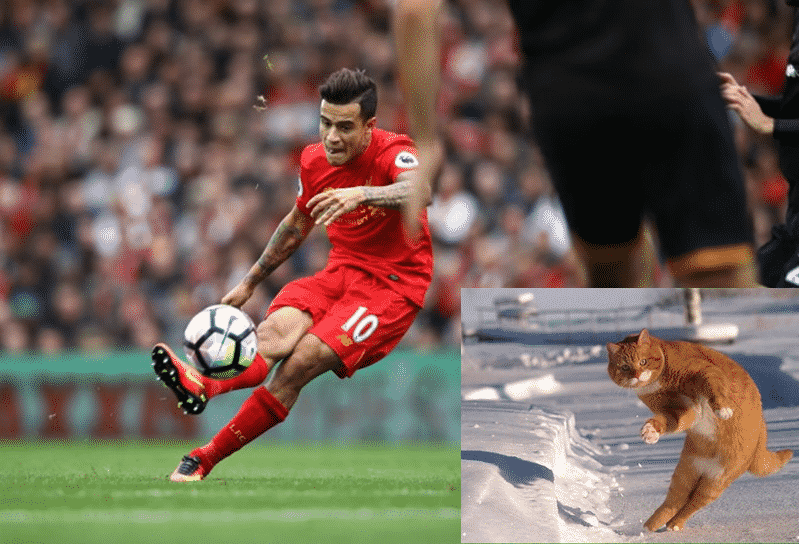 Back to Neymar and first off the incredible Neymar Roll
Hey @Alissonbecker, what have you done to our @neymarjr??

OH MY GOODNESS!?pic.twitter.com/vNVfYnna1T

— Roro O'Monstro.™ (@Roromeo_MUFC10) June 29, 2018
Even The Simpsons knew what Neymar would be up to well before the tournament begun
The Simpson's predicted what Neymar's 2018 World Cup would be like: #ENGBEL #Bra pic.twitter.com/gV6pLAINgK

— BVB Network (@BVB_Network) June 28, 2018
And what if Neymar was a dog?
If Neymar was a dog ? pic.twitter.com/fPO3Px4T17

— The Kloppite (@TheKloppite) June 29, 2018
However the biggest talking point about Neymar so far has been his new hairstyle. Eric Cantona was not very impressed
Cantona mocking Neymar's new hair cut ?? pic.twitter.com/Ulf1sn18AX

— Football Stuff ? (@FootbalIStuff) June 18, 2018
A lot of people were wondering if Belgium's Vincent Company made the journey to Russia but here is proof that he is there.
Vincent Kompany has arrived in Russia. pic.twitter.com/UWPwRU95jz

— Football Trolls #WorldCup (@FootballlTrolls) June 13, 2018
A Belgian who made a complete fool of himself is Michel Batshuayi. The video showing him celebrating his teams only goal by kicking the ball onto the post and then rebounding into his face knocking him down may be removed at any moment by the copyright holders.
What a goal that is but batshuayi knocking himself out with the ball was better ? #EnglandvBelgium #Batshuayi #WorldCup2018 pic.twitter.com/PY0I0lmNKS

— Paul Mackenzie (@PMackenzie_) June 28, 2018

It has been widely reported that there has been no violence in the Russian World Cup cities and that Vlad has everything under control. However undisputed proof shows that hooliganism is alive and kicking (another pun) in Russia.
Football hooligans in Russia.

(? Via Redditor sallem654) #WorldCup2018 #Russia2018 pic.twitter.com/XzQBtSqi3y

— ??Only In Russia ?? (@CrazyinRussia) June 20, 2018
And I leave you with an extended version of Germany's best moments in the World Cup