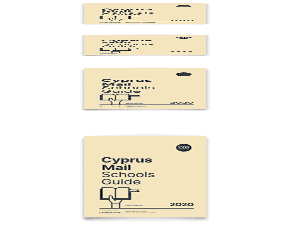 The supreme court on Monday set November 26 as the date for hearing final arguments for and against legislation passed by parliament on June 13 regarding the procedure to be followed when a parliamentary seat is vacated.
Lawyers representing the litigants – the parliament and the state – asked for more time, but the court said the matter needed to be resolved as quickly as possible as it is a pressing issue of public interest.
The contentious bill passed by a parliamentary majority on June 13. President Nicos Anastasiades refused to sign it into law, citing its possible violation of the constitution – the separation of powers clause.
The matter was then referred to the supreme court.
It will be the third time the supreme court is dealing with this particular matter, relating to the 2016 legislative elections.
Back in April, the top court annulled the election of Solidarity MP Giorgos Papadopoulos to parliament, after he effectively inherited his seat from party leader Eleni Theocharous. Parliament has been operating with 55 MPs since.
The dispute began shortly after the 2016 elections when Theocharous ran for MP while maintaining a position in European Parliament as MEP.
After her election as Limassol MP with 3,788 votes, she opted to keep her place as MEP, leaving her seat to the party's runner-up, Papadopoulos, who received 767 votes.
Former Disy MP Andreas Michaelides filed an appeal on the grounds that he had received 4,734 votes.
Earlier, in May 2017 the supreme court cancelled Papadopoulos' election but later House president Demetris Syllouris, who also belongs to Solidarity, tabled a proposal, eventually voted into law, allowing seats vacated before an elected MP has been sworn in to go to the next in line of the party.
The best way to resolve the matter would be to amend the constitution but that would require a two-thirds majority in parliament – highly unlikely since ruling Disy with 18 seats opposes such an arrangement and favours a by-election instead.
Lastly, in June of this year, Solidarity tabled a new legislative proposal, based on the premise that a by-election would alter the seat distribution of the May 22, 2016 election and violate the people's mandate. It is this bill that is now being contested at the supreme court.
The core argument of the bill's authors is that the supreme court had previously not annulled the election itself or the distribution of seats, but only Papadopoulos' nomination.
Solidarity argued that Article 69 of the constitution bestows upon a candidate the capacity of MP before their confirmation in parliament.
The constitution initially provided for a by-election in the event a seat was vacated while parliament was in session. That was changed in the 1990s by parties who scrapped the by-election and stipulated that a vacant seat would be filled by the parties next in line.
But no provision was made for occasions when the seat is forfeited before the affirmation.