In the Cyprus Mail's third series about the funny side of the World Cup, we take a look at the 8 round 16 games where we had more surprises with one of the tournaments early favourites Spain, getting kicked out by the hosts Russia.
World Cup: Always look on the light side – Part 1
World Cup: Always look on the light side – Part 2
However, the biggest surprise of all took place in the last game of the round where England defeated Colombia…on penalties prompting the usual slothful Homer to take to the streets
ENGLAND HAVE WON A PENALTY SHOOTOUT! pic.twitter.com/jjbUXvCRXN

— Footy Humour (@FootyHumour) July 3, 2018
More on England though later as we take the games in chronological order.
WARNING – If you are politically correct, then please do not read further
France 4 Argentina 3
Diego, Argentina's star in the previous games, went missing during the 90 minutes perhaps after instructions by FIFA towards the cameramen not to cover his every move as football viewing is considered G rated spectacle.
Bilkisu Dan Waziri, probably a Nigerian football fan tweeted, 'Can the camera focus on Maradona every time France scores?? I just want to see some action'
However, the cameramen were also guilty of not showing Argentina's equalizer late on in the game and the incident is currently being investigated by FIFA's eye specialists.
Messi's dream , France: 4 Argentina: 4 pic.twitter.com/5dvZu58vMT

— Cenk Bey? (@cenkbeg) July 4, 2018
The new darling of French football is Kylian Mbappe after his superb performance against the Messier team. People are already likening him to Ronaldo (the Phenomenon) but Arsene Wenger begs to differ:


For the record: Takuma Asano is a 24-year-old Japanese professional footballer who plays for German side Hannover 96, on loan from English club Arsenal. He did not make the Japanese squad for the World Cup.
Uruguay 2 Portugal 1
A few hours after one superstar (Messi) began packing his bags a second (Ronaldo) followed suit.
Much as Ronaldo tried he was unable to lift the Portugal team. The only thing that he did manage to pull and to considerable effect were his shorts looking a bit like the meth-crazed chef in Breaking Bad, Walter White.
Close Enough! ?

Download Stremio for free ?? https://t.co/pmzeE4DQj6
Follow us on Instagram ?? https://t.co/HS68VD6zD5#closeenough #Ronaldo #ChristianoRonaldo #Portugalvsuruguay #BreakingBad #WalterWhite #Heisenberg pic.twitter.com/h21j6gf4EA

— Stremio (@stremio) July 2, 2018
When you watch Uruguay play it's as if you are watching the international version of Atletico Madrid. A very well drilled unit that is set out to defend but at the same time possess world class players that can win games.
When Ronaldo gets past José Giménez but then meets Diego Godín.#URUPOR pic.twitter.com/E1PirwKVWG

— Footy Humour (@FootyHumour) June 30, 2018
and with players like Suarez (who incidentally sent a message to Messi via Ronaldo) you will always score
"Say hi to Leo for me when you see him at the airport." #URUPOR pic.twitter.com/26ozHfcPmr

— Footy Humour (@FootyHumour) June 30, 2018
And let's not forget Cavani, who starred in the kiddies film 'The Man with the Longest Chin'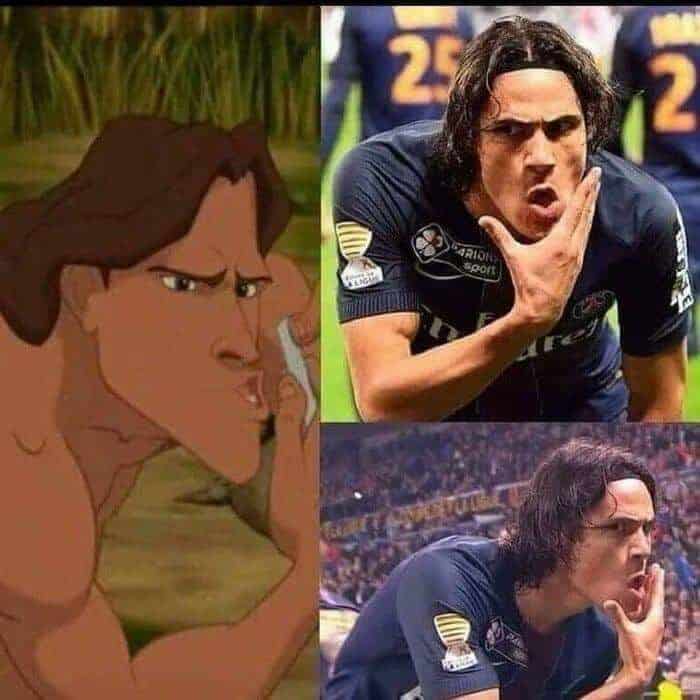 Spain 1 Russia 1
Who could have thought that the hosts could knock out Spain albeit in the Russian Roulette (no pun intended).
However few knew of the dark forces that helped Russia
Great news , you can release the referees family now ? #ESPRUS pic.twitter.com/8FpTdG7hD2

— NaijaBlogger | Nigerian Blogger ?? (@Naijablogger) July 1, 2018
It was obvious that Vlad left nothing to chance!
Take a peep at what really went down there ???#ESPRUS pic.twitter.com/h5dFB2uyrr

— Mad E'Leine ??‍♀️?? (@badgalmaddie_) July 2, 2018
However others did play their part not least David De Gea…
De Gea has the same number of saves in this World Cup as Luis Suarez had in 2010. Ighalo of Goalkeepers ??? #ESPRUS pic.twitter.com/aAbi9P8g1M

— Elvis Tunde ⚓ (@Tunnyking) July 1, 2018
and Shakira's hubby who tried to replicate the Statue of Liberty just to annoy Vlad. He even managed to get the arm wrong!
#ESPRUS #WorldCup
Pic1: Statue of Liberty
Pic2: Statue of Penalty pic.twitter.com/plBFDoykMQ

— ㅤ ㅤ ㅤ ㅤ ㅤ ㅤㅤ ㅤ ㅤㅤ ㅤ ㅤ ㅤㅤ (@ParloTweets) July 1, 2018
Croatia 1 Denmark 1
This game just proved that Croatia are definitely no Brazil or France or Spain at their peak.
The best tweet came from Paddy Power who tweeted:
Croatia don't look so good when they aren't playing against minnows like Argentina.
Brazil 2 Mexico 0
A very comfortable win for the Brazilians but Neymar has managed to draw all the attention and unfortunately, it's not down to his football wizardry.
According to unofficial stats Neymar has till now spent alomst 15 minutes rolling on the ground during the World Cup.
Enjoy the best Neymar moments
Oscar nominating film
Neymar deserves an Oscar after this performance #BRAMEX pic.twitter.com/ZVxnVb4lzi

— mina (@starsblazing) July 2, 2018
If Neymar was a Bollywood actor
If Neymar was an Indian actorpic.twitter.com/e4UBFAcsyx

— Troll Football (@TrollFootball) July 3, 2018
Ramesh Srivats tweeted: I expect Neymar to be the first human being to achieve the incredible double of winning a World Cup trophy as well as an Oscar.
It seems that if Brazil does win the World Cup then Neymar will have achieved this feat
'Wow, Neymar, take my Oscar' – DiCaprio#BRAMEX #Neymar pic.twitter.com/t6mPCOJyzi

— Awgku Khairuddin (@AkbakIdin) July 2, 2018
A special mention for this Mexican supporter who put the stadium's security team on full alert without doing anything wrong..
Mexico fan going through security in Russia… just wait for it ?? pic.twitter.com/Vo4r923eZV

— Footy Humour (@FootyHumour) June 29, 2018
Belgium 3 Japan 2
The saddest moment of the tournament so far for me.
Japan proved that they weren't in Russia just to show us how keen they are with cleanliness even if their team suffered a heart wrenching exit
#Japan I Salute your team and your fans, https://t.co/IsSbUK47Ea

— Dennis Itumbi, HSC (@OleItumbi) July 3, 2018
Japan stole the hearts of football fans around the world with their remarkably dignified response to being dumped out of the World Cuphttps://t.co/EzMfanJyhu pic.twitter.com/rxIUfWJhrr

— The Telegraph (@Telegraph) July 3, 2018
Japan was the ONLY team whose players did not feign injury, did not resort to any delaying tactics even if they were ahead in the score and befittingly they were welcomed back home as heroes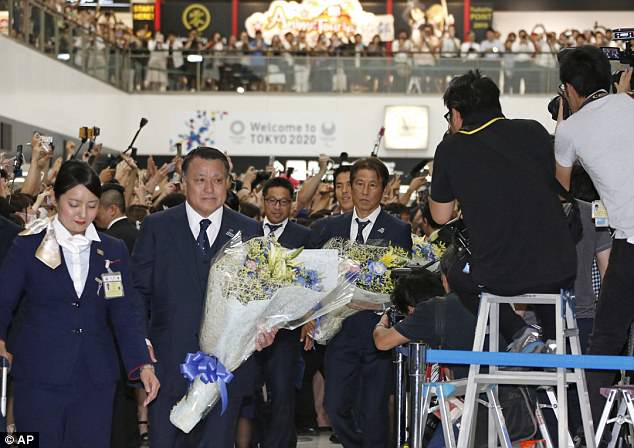 The Belgians rode their luck and were fortunate to get back into the game through Verthongen but their star was Marouane Messailini
France have Griezmann
Brazil have Neymar
England have Harry Kane
Croatia have Modric

Belgium have Fellaini pic.twitter.com/bEyQncIIrC

— Footy Humour (@FootyHumour) July 2, 2018
who brought to the world a new kind of celebration routine
#BELJPN
Fellaini celebrating his goal against Japan ?? vs ?? pic.twitter.com/5IzUwuiLHI

— al-khalil | ?? (@K_alsarh9) July 2, 2018
Colombia 1 It's Coming Home 1
EXTRA WARNING- VIDEO CONTAINS EXPLETIVES
An alternative commentary (foul language)
Back by popular demand…

??????? England vs Colombia ??

? Alternative World Cup Commentary ?? pic.twitter.com/sovz6XFkf0

— GotNoFans (@GotNoFans3) July 5, 2018
"Do you Harry Edward Kane know it's coming home?"
"I do" pic.twitter.com/Gb1y8xNZFW

— FootballJOE (@FootballJOE) July 3, 2018
Its coming home #England #FIFAWorldCup #startingtobelieve pic.twitter.com/035KqiMaGd

— Marc North (@LTJ_Northy) July 2, 2018
Del Boy is convinced that the World Cup is coming home
RETWEET IF IT'S COMING HOME!!!?????????????? pic.twitter.com/HYo0TGX0gM

— Only Fools & Horses (@OFAHCentral) July 4, 2018
Thomas Shelby had his say as well
Gareth Southgate shouting instructions from the touch line… #ENGCOL pic.twitter.com/UfsbmtZIGc

— Footy Humour (@FootyHumour) July 3, 2018
There is always the downside of things
Colombia fans vs England fans…#ENGCOL pic.twitter.com/qYHH8Gbtkm

— Footy Humour (@FootyHumour) July 3, 2018  
Spare a thought though for the poor Colombian fans
Colombia fans right now pic.twitter.com/IYRLj4RRqP

— Footy Humour (@FootyHumour) July 3, 2018
who feel so hard done by the American ref, Mr Geiger they are petitioning for the game to be replayed.
Have you signed the petition to get Colombia v England replayed yet?

Of course you haven't, but over 270k have!https://t.co/YQArPD2eXY

— Goal (@goal) July 6, 2018
Even their coach and star players were rightly furious
Did they see a different #WorldCup game?

Falcao
'He always made the calls in favour of England. It's shameful this happens in the round of 16 of a world cup.'

Colombia Manager
'People should look at the England players. We were on the receiving end, it's obvious. Too obvious.' pic.twitter.com/RNt3YdwMct

— Anthony Kendrick (@Ant_Kendrick) July 4, 2018