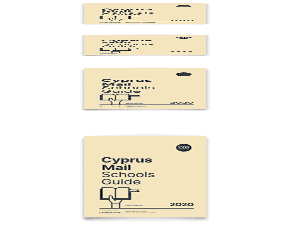 Education Minister, Costas Hambiaouris said on Sunday he believed teachers' unions would show up at a meeting planned for Tuesday to discuss a dispute over streamlining schools that includes teaching hours.
The minister was responding to reports that the union representatives would not show up. Teachers oppose plans to stop the practice of reducing the weekly teaching hours with years of a service, and for administrative tasks or carrying out union business during school hours. They have threatened measures and pledged to disrupt the start of the new school year if the privilege is taken away.
Responding to reports that they would not show for a planned meeting on Tuesday, Hambiaouris said he believed they would. He said his door was always open to the unions if they wished to resolve any issues.
"I expect they will have second thoughts about not attending if they were having such thought," he said.  "The call for a dialogue on Tuesday July 24 is valid, I will wait for them in my office and I am sure that through the dialogue we will find solution for all the issues."
Asked to comment on reports that he threatened to abolish the unions, he said this was never said.
"The doors of my office are always open and I believe that solutions will be found through dialogue," he added.
The unions, which held a protest ten days ago against the state's streamlining plans said last week after a meeting with Hambiaouris, that a new protest would be held, possibly towards the end of August, and that each would hold board meetings in the coming week to evaluate their next steps.
They announced later on Sunday that they would be meeting on Monday ahead of the planned meeting with the minister. They said if there was to be a dialogue, it would have to start from scratch and not have a pre-determined outcome. In the meantime, each union is expected to put forward the measures it will take in September in case no solution is found by then.