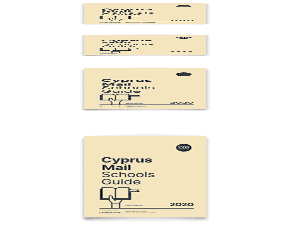 Binmen in the Strovolos municipality will continue their strike on Monday, unions said on Friday, following the 48-hour strike started on Thursday.
The unions, branches of unions, Peo, Sek, and Deok asked the mayor to give the wages to be cut from their members due to the strike to people affected by the wildfires in Greece.
The mayor denied the unions' request.  However, in statements made to CyBC, the mayor of Strovolos, Andreas Papacharalambous denied that he rejected such a request.
According to the unions, during the strike on Friday, the municipality bought bin collection services from the private sector, without the approval of the municipal council.
Binmen had previously accused the municipality of privatising rubbish collection.
A first strike, lasting 24 hours, took place on June 21 and ended in a deadlock when the mayor insisted on privatising rubbish collection services.
According to the Sidikek-Peo union its members are "vigorously reacting to the mayor and city council's insistence on paying for services from private companies."
The mayor of Strovolos responded to the strike, saying that the issues of cleanliness and waste collection were so great they required outsourcing to private companies.
He reassured the unions and employees that they would not be affected or lose their jobs, and reminded them that strikes only harm the efficiency of the system.
The last straw for the Strovolos binmen, members of various trade unions, was when they realised that the municipality had begun outsourcing tasks other than garbage collection to the private sector.
Unions had previously mentioned that this leads to lower recruitment of municipal binmen as well as lower salaries and possible illegal employment because some companies do not provide collective agreements to their employees.
Trade unions Sek and Peo have been holding meetings in all cities for months in an attempt to convince the municipalities to stop giving work to private companies.
A solution the unions offered in order to reduce costs and increase efficiency has been to cluster garbage collection services among neighbouring municipalities.
This policy began with the economic crisis, when vacant positions would not be filled, resulting in crews being unable to cope with the workload.